Jason Segel And John Michael Higgins Cast In Bad Teacher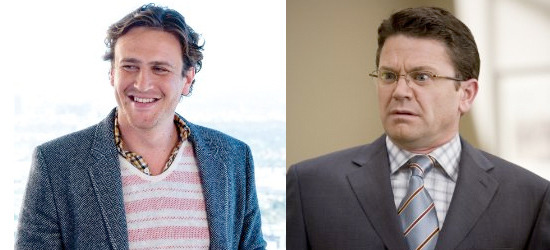 Jason Segel and John Michael Higgins are in talks to co-star in Jake Kasdan's Bad Teacher. The comedy stars Cameron Diaz as Elizabeth Halsey, a foul-mouthed, conniving seventh-grade teacher who is dumped by her sugar daddy, and begins to woo the school's model teacher, and starts a bitter rivalry with his girlfriend, her squeaky-clean colleague Amy Squirrel (played by Lucy Punch).
Segel will play the gym teacher, Higgins plays the principal Wally Snur, while the model teacher role remains uncast. Segel had previously be rumored to be in the running for the film, competing with Bradley Cooper for the role. It might be possible that they were after Cooper for that role? The screenplay charted on the 2008 Blacklist and was penned by Gene Stupnitsky and Lee Eisenberg, who also wrote Year One and penned Ghostbusters 3. Kasdan's directorial credits include Zero Effect, Orange County, The TV Set and the Judd Apatow-produced Walk Hard.
source: THR