Jonah Hill To Star In The Sitter, David Gordon Green To Replace Jonathan Levine As Director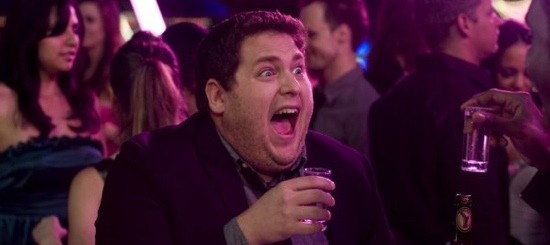 Jonah Hill has signed to star in The Sitter, a comedy described as Adventures in Babysitting meets Superbad. The story follows a suspended college student named Noah who gets talked into baby-sitting the eccentric kids next door — two boys and a wild 8-year-old girl.
Last year I had a chance to read an early draft I read was pretty great. The Adventures in Babysitting comparison is good, as it is basically an R-rated version of that film. For example, Noah drags the kids along while he stops at a drugdealer's house to pick up some coke for a girl he is trying to get with. One of the boys ends up stealing something valuable from the drug dealer's house which sets up a chain of events which just keep snowballing in scale and hilarity.
The spec screenplay by Brian Gatewood and Alessandro Tanaka, a duo who made a name for themselves with a college comedy script titled Who the Hell is Sanjay Patel, which landed on the 2006 Blacklist (a list of the best unproduced screenplays in Hollywood that year) and is set up at Universal. The Sitter was the subject of a heated bidding war and was snapped up by Fox Atomic in January 2009.
The bad news is that Jonathan Levine, director of The Wackness, appears to have been replaced by David Gordon Green, who is in talks to helm the film. I was a huge fan of The Wackness, and I believed that the project would have been perfect for Levine to stretch his legs and make a name for himself.
source: THR