The Karate Kid Movie Trailer #2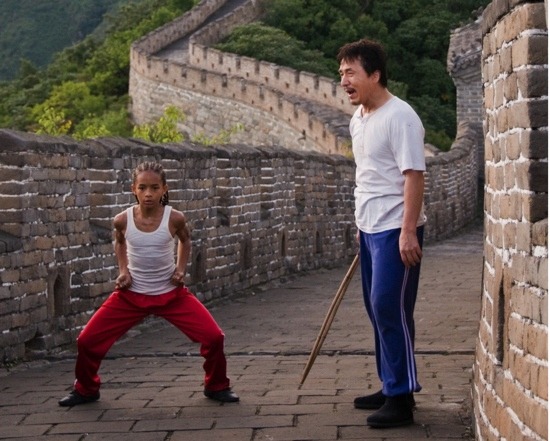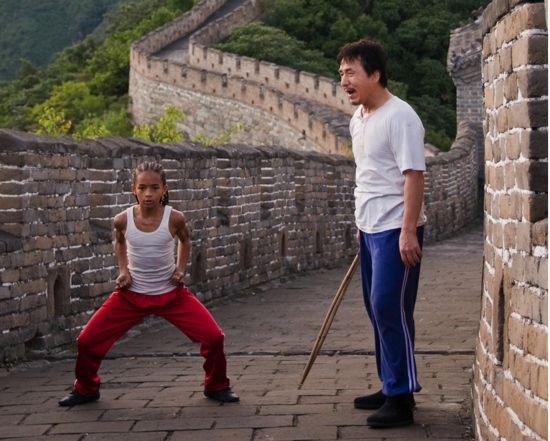 Even with our well documented disdain for the project, we found the teaser trailer for The Karate Kid remake starring Jaden Smith and Jackie Chan to be surprisingly watchable (but it might have just been the very low expectations we had set). Word leaked in January that the film earned the second highest test screening score in Sony history.
Sony has now released a second movie trailer for the film on Yahoo. I like how they borrowed from the first film, yet play against some of the expectations.  I also love the inclusion of Joe "Bean" Esposito's song "You're the Best, which of course, was featured prominently in the All-Valley Karate Championships montage in the original 1984 movie. The fighting sequences also look a few levels above that in the original. I'm still not convinced that the film will be great (there is no chance that Chan's performance will match Pat Morita's Academy Award-nominated performance from the original film), but I'm a lot more confortable with it than I was originally (Although I still don't understand why they can't just call it The Kung Fu Kid).
Watch the trailer after the jump, and please leave your thoughts in the comments below.
Watch the trailer in High Definition on
Yahoo
.
The Karate Kid
hits theaters on June 11th 2010.