Buyers Circling Todd Stein's Sci-Fi Short Story Tipping Point: "Blade Runner Meets District 9, Set In The Overpopulated Future"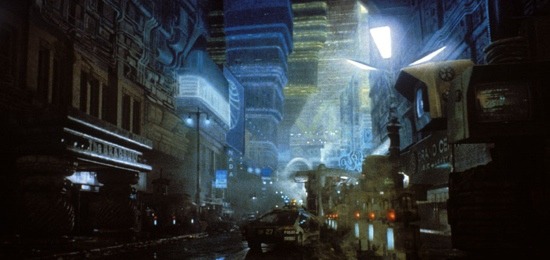 In late 2009, screenwriter Derek Haas (Wanted, 3:10 to Yuma, The A-Team) created a website called Popcorn Fiction, which he described as "a place where new popular short fiction could flourish, and Hollywood could have a new resource for cultivating great ideas."
Haas commissioned some very talented writers to pen stories for the site, including Scott Frank (Minority Report, Out of Sight, Get Shorty), Jeff Lowell (John Tucker Must Die), Eric Heisserer (A Nightmare on Elm Street, The Thing), Les Bohem (A Nightmare on Elm Street: The Dream Child, Dante's Peak, Daylight), Patton Oswalt, Brian Helgeland (L.A. Confidential, Mystic River, A Knight's Tale), Andrea Berloff (World Trade Center), Michael Brandt (Wanted), Mark Bomback (Live Free or Die Hard, Race to Witch Mountain) and others. And some of these stories have picked up traction in Hollywood, and have been optioned for the big screen. For example, Derek Haas' short story Shake sold to Jerry Bruckheimer in a deal reportedly in the seven-figure range.
Now we're hearing that screenwriter Todd Stein's Tipping Point, a short story which was published a few weeks ago on Popsorn Fiction, now has a bunch of Hollywood buyers circling it, rumored to include Kurtzman/Orci at Dreamworks, Scott Rudin at Disney and Universal, Kevin McCormick at Warner Bros, Paramount, Fox, New Line. Tipping Point is set a couple decades in the future, in a world overrun with too many people.
Here is an excerpt from the beginning of the story:
Twelve Billion. That was the tipping point. That number was officially hit on September 18, 2018, the day everything changed. The Water Wars began six months later and left twenty-six million dead and a continent abandoned. Antarctica was gone. Africa was uninhabitable. We were heading quickly toward the extinction of mankind, and everyone knew it. April 23, 2026. That was the day Zero Growth was instituted. Population growth had reached unsustainable levels. Deaths were down dramatically due to advances in genetic medicine. The average life span was now 108.7 years of age. There was only one enemy now. One enemy that would destroy us all. Too many people.
The story follows Solomon, a member of a special brand of police force tasked with enforcing hunting humans who break the Zero Population Act of 2027. You can read the entire short story on PopcornFiction.com. The premise is interesting, and the story has the same interesting ethical subtexts present in Neill Blomkamp's District 9, and we all know how well that turned out. Stein has sold scripts to Universal, Dreamworks, New Line Cinema and Gold Circle Films, none of which have yet been greenlit.
via: Trackingb