Oscar-Winning Former Pixar Writer/Director Teams With Black List Screenwriter For Laika's Little White Lie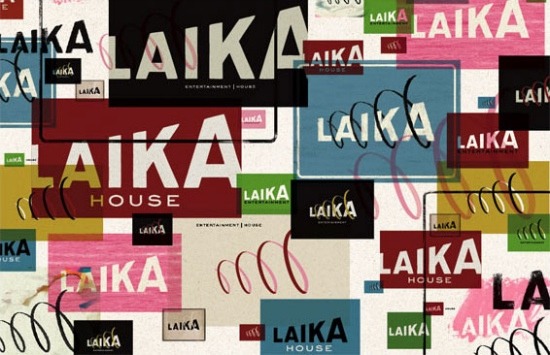 Ever since Laika Entertainment released the stop-motion aniamted 3D adaptation of Coraline, everyone has been wondering what the studio might be up to next. Coraline director Henry Selick's departure from the company, made a lot of animation fans uneasy about the Portland-based stop-motion animation studio's future. Laika also recently cut their computer animation division (128 employees), deciding to focus strictly on stop-motion animation for future projects. We now have some new information about a new project in development by a Oscar-winning former Pixar writer/director, details after the jump.
THR is now reporting that Chris McCoy and Jan Pinkava are writing a new project for the studio titled Little White Lie", which Pinkava will direct.
Czech-born Pinkava got his start writing and directing the 1997 Pixar animated short film Geri's Game, which I absolutely loved, and went on to win an Oscar. He served as an animator and story artist on A Bug's Life, Toy Story 2, and Monsters Inc, and was set to make his feature directorial debut with Ratatouille. Pinkava came up with the idea for the film, and developed the project for five years. He created the core story (a rat who cooks), designed the sets and created the key characters.
However, it is somewhat debatable how much of the final film he was responsible for, as Brad Bird was brought in to take over the project and essentially rewrote the entire story using the sets and characters created before hand. From what I understand, the entire movie was drastically changed. For instance, the a big portion of the story was originally set in the catacombs of Paris, but was moved aboveground. Bird took the basic premise and characters/designed and reworked everything. Pinkava was left with a story writing and co-director credit on the final film.
Not much information has been revealed about Lie, other than the fact that the concept is based on an original idea by Pinkava.
Co-writer Chris McCoy made a name for himself by landing on the 2009 Black List (a listing of the best unproduced screenplays in Hollywood) with Good Looking. Set up at Dreamworks, with Double Feature Films producing, the story is set "in a future where dating services perfectly match soulmates, a man rejects the person chosen for him."
Laika is also developing eight other projects, including an adaptation of Alan Snow's bestselling book Here Be Monsters!, about a 12-year-old boy who lives underground in London in the 1850's, and Paranorman, an original idea from Laika story supervisor Chris Butler about a 13-year-old boy who must save his cursed small town from a zombie attack.