First Footage From Sylvain Chomet's The Illusionist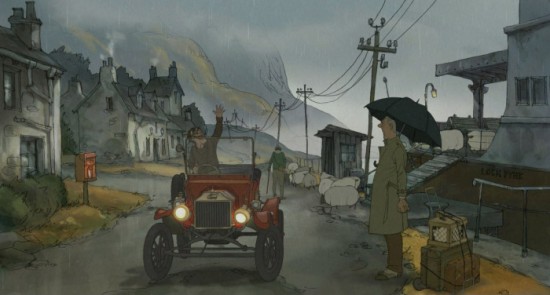 A new YouTube video gives us the first online look at moving footage from Sylvain Chomet's The Illusionist, and what we see is simply stunning. The film has premiered this week at the Berlin Film Festival to some wonderfully positive reviews, the most encouraging of which come from those who had doubts about Chomet's previous feature, Belleville Rendezvous. You can see the video after the break.
This Illusionist is a hand drawn animation, not to be mistaken for Neil Burger's live action film from a few years back. Chomet was working from an unproduced screenplay by Jacques Tati, intended to be a live action film. Making conjuring magical in a toon – where there doesn't need to be a trick, anything can be drawn – is no mean feat.