Pixar's Dinosaur Film: Teddy Newton's Night And Day?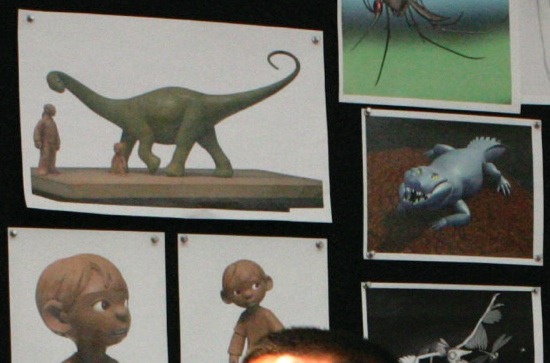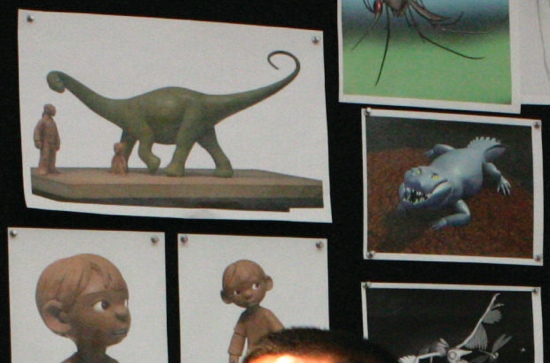 We might have finally found out information about Pixar's mystery boy and his dinosaur film. An anonymous source responded to our story last night and confirmed that is is a Pixar short film called "Night And Day". Teddy Newton, a storyboard artist on The Iron Giant, Character Designer for The Incredibles and Presto, makes his Pixar directorial debut.If so, this might be the short film attached to Toy Story 3.
He is a Cal Arts guy, very respected, considered one of the most influential visual development artists in the field of animation. I did some internet searches, and found it listed on composer Michael Giacchino's unofficial website. Giacchino has been working with Pixar for some time, providing the score for The Incredibles, Ratatoille, Up, and short films Lifted and Partly Cloudy, so it makes sense that he might also be working on the company's next animated short as well. In the late 1990's, Teddy formed a partnership with Giacchino to make animated films, but they apparently couldn't come up with the capital to make it happen.
Of course, we are unable to confirm any of this information, as Pixar never seems to respond to our emails — but it seems highly likely. Anyone have any more information? Shoot me an E-mail!
Previously:
You might recall that last August, Pixar fans spotted some concept artwork featuring a boy and his dinosaur, on sculptor Greg Dykstra's wall in behind the scenes b-roll footage for Pete Docter's Up. Someone asked Pixar story supervisor Ronnie del Carmen about the artwork on Twitter, and he responded saying that he does know what the art is from "But not telling. Nothing to do with anything Toy Story, tell you that."
Someone also noticed some interesting postings made by Pixar animator and paleontology buff Austin Madison on his personal blog recounting a trip taken by a group of Pixar dino enthusiasts, including Dykstra, to the badlands of South Dakota. Anyone who follows Pixar's development process probably knows that the animation studio's artists usually take research field trips while developing new films. For Ratatouille, they took a trip to Paris to study the city and eat in some of the fine restaurants. For Up, they took a trip to South America to study the the strange wilderness of the region. And it certainly looks like Pixar is doing some research on dinosaurs, and the concept art of Dykstra's wall is definitely part of this upcoming project.
And yesterday, PixarTalk has been sent a photo showing Up production designer Ricky Nierva standing in front of even more concept art from the project, showing the boy, a brontosaurus, a prehistoric alligator, a pterodactyl, and a mosquito.