Captain EO Returns To Disneyland On February 23rd 2010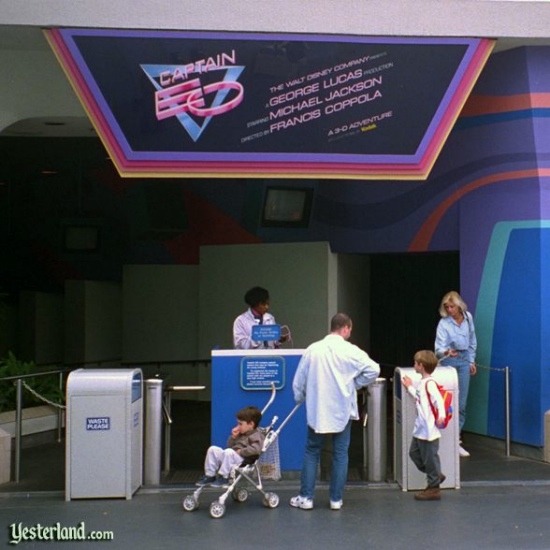 Disney Parks has confirmed that the Francis Ford Coppola-directed/George Lucas-produced Michael Jackson sci-fi action 3D musical short film Captain EO will return to Disneyland's Tomorrowland beginning on Tuesday, February 23rd 2010.
As a tribute to the magic, music and messages of "Captain EO," the 3-D musical adventure is returning to the Tomorrowland theater in which it debuted. While it's not possible to replicate some special effects elements from the original presentation, it will boast a new 70mm print of the film, and it will sound better than ever thanks to acoustic enhancements made to the theater since the film last played there in 1997.
Previously:
Rumors that the attraction would return to the Southern California theme park hit the web in September, but were quickly denied by the mouse house. Bob Iger admitted at the time that Disney was considering the possibility but that "It's the kind of thing that, if we did it, would get a fair amount of attention and we'd want to make sure we do it right." Many people took the comment as meaning that Disney wanted to update the attraction in ways to appeal to today's audiences.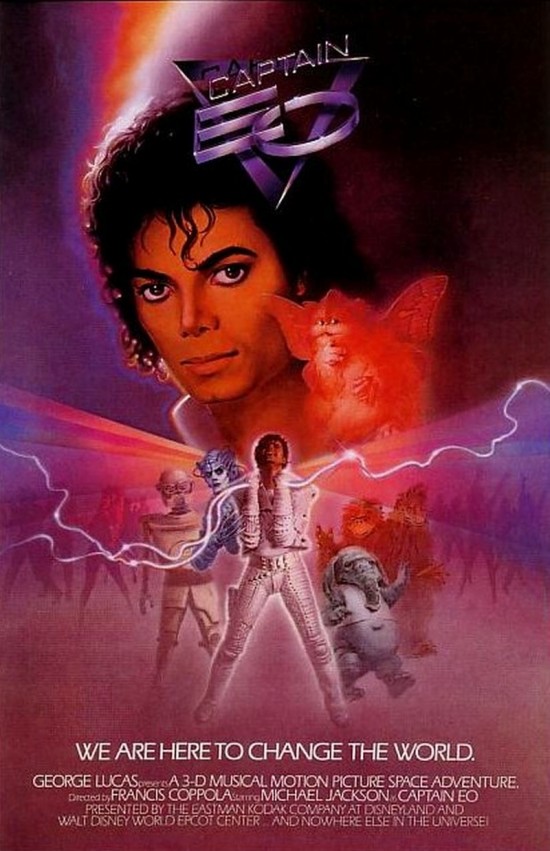 The 17-minute film cost a record $17 million in 1986, a cost of about one million dollars per minute of film, this was, minute for minute, the most expensive motion picture of all time. If you adjust that number for inflation, it rises to almost $35 million. That's a lot of money for a $17 million short film. Another fun factoid is that Steven Spielberg was originally signed on to direct the movie but had to cancel due to scheduling conflicts with his other film projects. The film opened in Epcot and Disneyland in mid-September 1986, Tokyo Disneyland in March 1987, and Disneyland Park (Paris) in 1992). All four installations were closed down by 1998.
The story followed Captain Eo and his rugged ragtag crew who went on a mission to deliver a special gift to a wicked queen (played by Anjelica Huston) who lives on a dark, desolate world. Captain EO can be found online on many of the video sharing websites.
The film featured two songs, "We Are Here to Change the World" and "Another Part of Me" by Michael Jackson. The action on the screen was recreated for the live audience using lasers, laser impacts, smoke effects, and starfields that filled the theater. The presentation was replaced by Honey I Shrunk the Audience, another live interaction 3D short.
Header photo thanks to Yesterland