Details About One Of John Hughes Unproduced Screenplays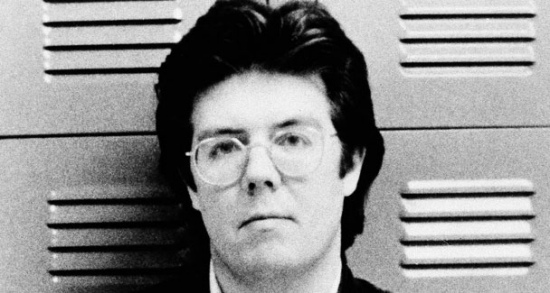 I hope you had a chance to read the Vanity Fair profile on John Hughes that we featured on the site yesterday. If you put it off, browsed by it, and just didn't find the time — here is your second chance. I've been wondering since reading the piece, just how many screenplays Hughes completed in the period of time since he disappeared from Hollywood, and if we'd ever get a chance to see those stories published, or maybe even, produced into feature films.
One of the comments on the article was from a person claiming to be filmmaker Alan Metter, the director of Girls Just Want to Have Fun, Back to School and Police Academy: Mission to Moscow. Metter's comment was a story about the biggest mistake of his life — a Hughes screenplay he had been offered to direct, which he turned down in selfishness, and was ultimately never made.
John Hughes and I had the same agent. One day he called and sent over a script John had written and wanted me to direct (it was during the period when there were two John Hughes films being made each year, one he directed and the other he wrote and produced). It was about a guy (Mathew Broderick?) driving across the country on the way to his wedding. He picks up a girl hitchhiking (Molly Ringwald?) and they wind up in a moral dilemma, stranded in a motel room in the middle of nowhere, talking all night about every single thing that's important to anyone coming of age. Like Breakfast Club it was a magnificent dialogue piece — a cinematic play. I turned it down because no matter who directed John's annual "B' film, it was a John Hughes film. A year earlier my movie, Back To School, had opened the same weekend as Ferris Bueller and beat it at the box office. I didn't want to take a back seat to John Hughes now. So this great John Hughes movie never got made. And I was never offered a script this good again. I never even got to meet the man. As career moves go, this was the greatest mistake of my life. Maybe someone will dig it up and be smart enough to make one last John Hughes film. Alan Metter Deerfield Beach, Florida by alanmetter
I Which got me thinking... forget about the stacks of screenplays that Hughes wrote since leaving Hollywood — how many scripts did he write before he left that remain unfilmed? Is there any chance a project like the roadtrip film mentioned above could ever be made today? Or does Hughes' death mean that we'll never see any of these, ever?
Thanks to /Film reader Dan P for the tip.