Movie Trailer: Bollywood's Computer Animated Feature Koochie Koochie Hota Hai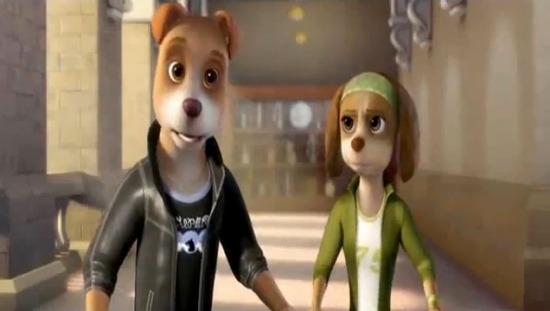 Prana has released a movie trailer for the upcoming animated Bollywood feature film Koochie Koochie Hota Hai, directed by Tarun Mansukhani (Dostana). The film is a quasi-animated take on Karan Johar's Kuch Kuch Hota Hai (the highest grossing Indian movie of 1998) and marks the 12 year anniversary of its release. The popular Bollywood on-screen pair of Shahrukh Khan and Kajol reprise their roles, alongside other voice cast such as Rani Mukherji, Sanjay Dutt, Riteish Deshmukh, Anupam Kher, Uday Chopra and Simi Garewal. The core of the film is a love story between three dogs, and the supporting cast is made up of other animals, roosters, bears, pigs, cats, "and many others from the barn" I'm posting this because the movie is India's largest animated production of all time. Watch the trailer, embedded after the jump.
Koochie Koochie Hota Hai will be released in Summer 2010.
via: CartoonBrew