New Behind The Scenes Featurette For Noah Baumbach's Greenberg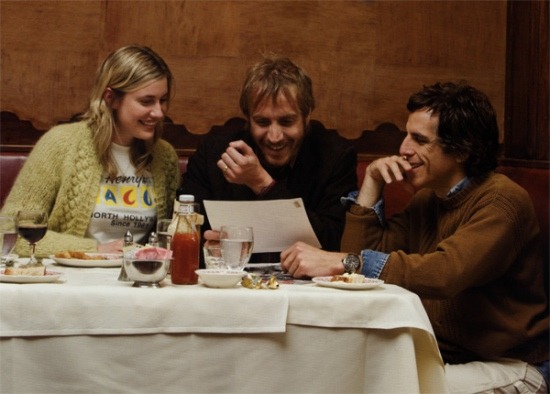 Focus Features has released a new three and a half minute featurette for Noah Baumbach's new comedy / drama Greenberg. Titled "Behind the Scenes: Brave At Our Age", the featurette has sit down interviews with the stars, Ben Stiller, Rhys Ifans, Jennifer Jason Leigh and Greta Gerwig, talking about the story, movie, and director. It also touches on the original score created by James Murphy of LCD Soundsystem. Watch the featurette now, embedded after the jump.
And here's the official synopsis:
Meet Roger Greenberg (Ben Stiller): a dysfunctional 40-year-old at a crossroads in his life. Roger wants to "do nothing" for a while, so he agrees to housesit for his younger and more successful brother, giving him a free place to stay in L.A. While in town, he tries to reconnect with his old friends and band mates but times have changed, and old friends aren't necessarily still best friends. Greenberg starts spending time with his brother's personal assistant Florence (Great Gerwig), an aspiring singer and herself something of a lost soul too. During a series of embarrassingly awkward romantic encounters, we sense that perhaps even someone as irascible as Greenberg may have found somebody who is prepared to appreciate him for himself – if he would only stop critiquing Florence's techniques in bed. Over the course of several weeks, we watch an uncertain and wonderfully vulnerable courtship play out, and learn how funny, and terribly unpredictable, love in the modern world can be.
Greenberg hits theaters on March 12th 2010.