Casting Notes: Christoph Waltz In Water For Elephants; Hugh Jackman In Avon Man; Ben Stiller Replaces Eddie Murphy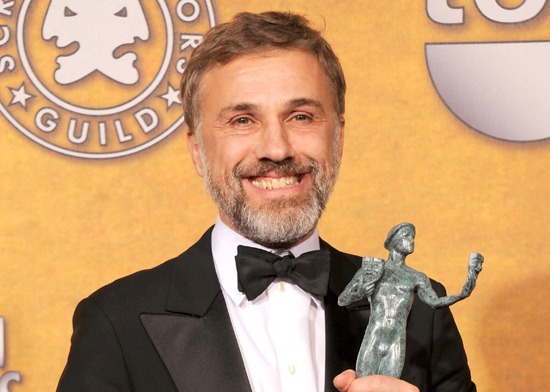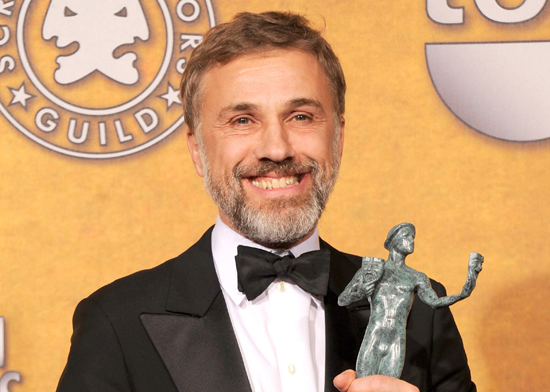 While I'm not wild about Francis Lawrence directing Water for Elephants, some of the cast additions have me more and more interested. We already knew that Robert Pattinson and Reese Witherspoon would be the primary leads for the picture, which takes place in a low-rent traveling circus. Sean Penn was in the mix as one supporting role, but now Christoph Waltz is replacing him as the antagonist, according to Deadline Hollywood. (I'd originally reported that Waltz and Penn were both in the film; that seems to be incorrect.)
Waltz and Witherspoon are a married couple working in the circus; Pattinson is the young vet who signs on to care for the outfit's menagerie after the death of his parents. He falls in love with Witherspoon's character and has to deal with her paranoid schizophrenic animal trainer husband. With Penn gone, we still need to know who plays Uncle Al, the impresario who runs the show.
After the break, Hugh Jackman sells cosmetics for director Kevin Lima, and Ben Stiller plans a heist.
The fact that Hugh Jackman signed on to Avon Man is old news — summer of '09 to be exact — but we never covered it, so I'll use Production Weekly's announcement that the film will shoot this April in Atlanta to bring it to the attention of those who may have missed the news. Hitch writer Kevin Bisch scripted, and Kevin Lima (Enchanted) will direct.
Here's the story:
Jackman is one of a number of men laid off from an auto dealership. [He] is reluctantly recruited into becoming an Avon salesman, and while the experience is initially emasculating, he uses his charm and good looks to become a top seller. The comedy takes on a "Full Monty" vibe when the car salesman sets out to save his financially strapped family and town by conscripting his buddies into the makeup business to win a regional contest.
Finally, Ben Stiller is joining Trump Heist, said to be a "black Ocean's Eleven," possibly as a replacement for Eddie Murphy. The film is about workmen who plan to rob the residents of New York's Trump Tower, where they happen to be employed. If this goes through, a rewrite will likely ensue. (Can't really have a "black Ocean's Eleven" with Stiller in the lead.)
I like the idea of casting Stiller against type as the mastermind of a heist, but hope that the rewrite doesn't rob the movie of teeth. The LA Times also says that the film could be retitled Tower Heist (yawn) and doesn't have any news on whether other proposed cast members Chris Rock and Chris Tucker are likely to stay on. A black heist film with Trump Towers as the object of the crime could be socially and politically loaded; if the script is any good, that would be really interesting to see. Oh, wait: Brett Ratner is the director. Never mind.