Steve Wiebe Recaptures Donkey Kong (Jr) World Record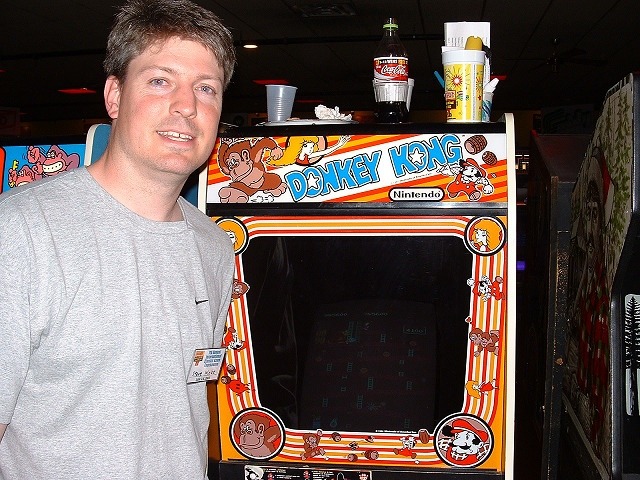 Steve Wiebe, noted Donkey Kong competitor and star of the 2007 documentary The King of Kong, recaptured his title as the Donkey Kong Junior World Record Holder. Billy Mitchell still remains the world record holder for regular Donkey Kong. Here is the update from Twin Galaxies:
On behalf of Twin Galaxies, I'd like to congratulate Steve Wiebe of Redmond, WA for re-claiming the WR on Donkey Kong Junior! Steve reached the kill screen and scored 1,190,400 points on his home machine on 2/12/2010 to take back the crown.
Wiebe's score is 233,100 points higher than the record Billy Mitchell set in 1983, a record that lasted over 25 years. It should also be noted that Mitchell beat Wiebe's regular Donkey Kong record in June of 2007, and currently is ranked #1 with 1,050,200 points to Steve's 1,049,100 points (only 1,100 points separating them). I know this isn't really movie-focused news, but I love keeping a tab on this epic rivalry.
Plus, I recently started up a fun competition with Dan Trachtenberg of the Totally Rad Show, and we've been battling it out over the high score of the Donkey Kong arcade machine located in /Film's Los Angeles HQ. We've been posting the winning scores, and punting friendly jabs on Twitter (follow me @slashfilm, follow dan @dannytrs). Sadly, Dan just overtook my high score, to regain the /Film Donkey Kong title earlier today. Photo below:

photo credit: creatiefmetquirk