New Photos From Little Fockers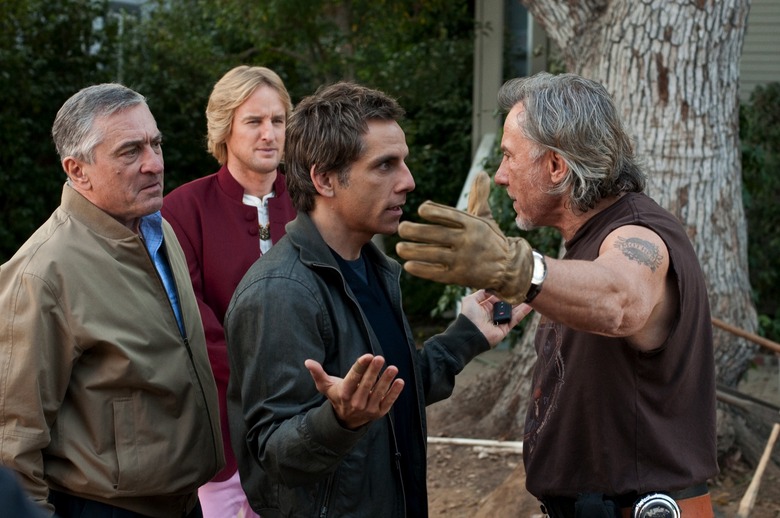 I'm not sure if these production photos are new, but I certainly haven't seen them posted around the movie news web space. Universal Pictures has released two photos from Little Fockers, the third film in the Meet the Parents series.
Little Fockers will introduce Gaylord and Pam Fockers as parents of five-year-old twins named Henry and Ashley. An official plot synopsis has not yet been released, so here is what we've learned from a previously leaked casting breakdown:
"Henry is kind and a little oversensitive. He has a pet lizard who he loves, and likes to imitate. He likes to sing and dance. He gets along by withdrawing from conflict with other kids, and likes to play solo on the schoolyard. Ashley is a tomboy. She can be a little bit of a bully, but she loves her twin brother. She likes finding out things, especially if it's something a grownup doesn't want her to know."
We don't know much more about the project, other than what has been released in the Hollywood trades. A few new characters join the party, including the Focker's babysitter Tamyra, rumored to be played by Jessica Alba, Harvey Keitel, who plays a contractor employed by Stiller's character and Laura Dern. Ben Stiller, Robert DeNiro, Teri Polo, and Owen Wilson return. The film was directed by Paul Weitz (American Pie, About a Boy).
Thanks to /Film reader Jack S for the tip.