Tron Legacy Viral: Flynn Lives Zero Hour Countdown Launched... Will A New Trailer Be Revealed On February 24th?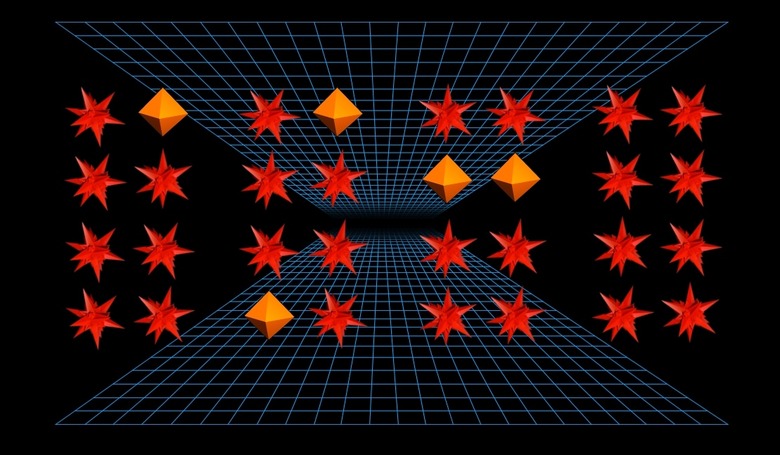 Walt Disney Pictures' viral marketing campaign for Tron: Legacy is gearing up once again, with a new website and countdown clock unlocked. Will a new trailer be revealed on February 24th? Details after the jump.
For those of you who don't remember, in July I received a package which included two arcade coinds that read "FLYNN's ARCADE." For those who don't remember, the character Kevin Flynn in the 1982 sci-fi film Tron, had been working in a arcade with the games he had created. Also included in the package was a memory stick containing an animated gif with a code. Other websites were also sent the same thing, but with different codes. /Film reader Benjamin O was able to decipher the code and unlock the next stage of the viral, which leads us to a couple new websites with a countdown to 9:30pm Thursday night at Comic-Con. What resulted was a fairly large scavenger hunt which ended at a recreation of Flynn's Arcade, complete with a hidden door leading to a life-size Lightcycle from the new film.
This morning a few people have begun to receive packages from the Flynn Lives campaign. Inside is a weird looking red star and a handwritten note which reads "/ZeroHour". People quickly discovered a new website, located at FlynnLives.com/ZeroHour. The site appears to be counting down using a phychedelic binary clock. The date and time when the countdown is scheduled to end?Alex at FirstShowing calculated an end date of:
February 24th at 8:00am Pacific Time.
What will happen when the countdown clock expires? My guess is that it will unlock, or lead to another game which will unlock, a new movie trailer for Tron Legacy. We already know that a two and a half minute trailer for the film is supossed to be attached, in 3D, to Tim Burton's Alice in Wonderland on March 5th.