Michael Haneke Drops Film About Old Age, Will Make A Film About The Internet Instead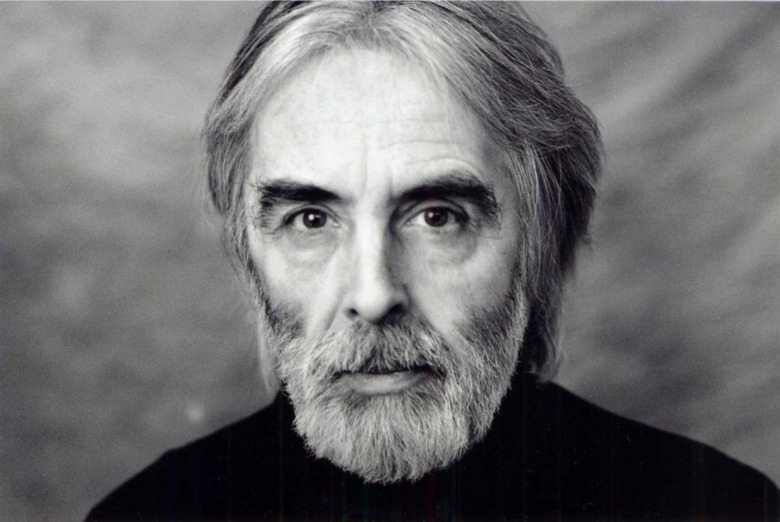 It's a day for discarded project news. First there was Nicolas Winding Refn moving away from Jekyll and The Dying of the Light in favor of Drive, and now we hear that Austrian director Michael Haneke is switching up the subject of his next film. Originally he'd planned to make a film about the humiliation of old age (sounds like prime pasture for Haneke) but will now make the Internet the subject of his follow up to the widely praised The White Ribbon.
Screen Daily (who are really on the scene today) reports that Ces Deux, which would have explored the "humiliation and the physical deterioration of the aged" has been abandoned after Haneke saw a Canadian film that dealt with similar subject matter. (Cast your votes as to possible films that Haneke saw; The Playlist beat me to theorizing that it might have been Sarah Polley's Away From Her.)
So, the new film? No title as of yet, but sales agency Les Films Du Losange says the film is "about the Internet" and will shoot around the globe, in locations that include Japan and the US. Haneke is writing now, and should deliver the script by early fall.
Without a script in hand, we don't have any glimmers as to cast possibilities, but there are a couple names we can hope for. Ces Deux was to star Isabelle Huppert and Jean-Louis Trintignant, so it's not difficult to guess that they could be on the shortlist for Haneke's Teh Internets as well. Huppert, in particular, is almost too obvious a choice, as she's already appeared in The Piano Teacher and Time of the Wolf.
Not really sure how to take this news. The old age project sounds a lot more like something that's in the obvious Haneke mold, but maybe that's exactly the reason it will be more interesting to see him move on to something else.