Nicolas Winding Refn Off Both Jekyll And The Dying Of The Light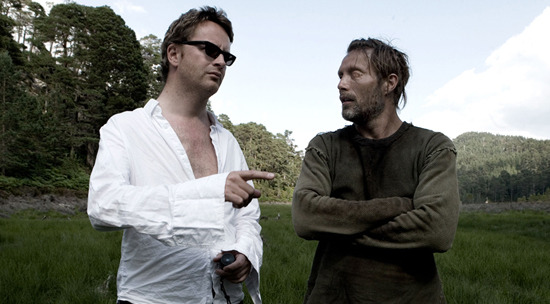 I know it seems like we've had a lot of posts lately about Danish director Nicolas Winding Refn, but that's what happens when a guy who has been making interesting movies for several years starts to nose around studio films. He got attached to a lot of projects in short order, and now some of those naturally have to fall away.
Refn is next making Drive, with Ryan Gosling, and that necessitates skipping out on a couple other films. He'll no longer direct Keanu Reeves in Jekyll, nor will he be able to make The Dying of the Light, the Paul Schrader script that is to star Harrison Ford. Both of those films had sounded interesting, particularly the Schrader script, and it's sad to see Refn have to drop them. Empire reports that timing was the issue for Jekyll and that "things fell apart" for The Dying of the Light.
Currently, the plan seems to be for Refn to make Drive and then move on to his wild-sounding Western Only God Forgives, then a film set in Miami called I Walk with the Dead. Hopefully Only God Forgives, at least, will come to pass.