Geek Deal: Panasonic Blu-ray/VHS Player For $140 ($400 Msrp)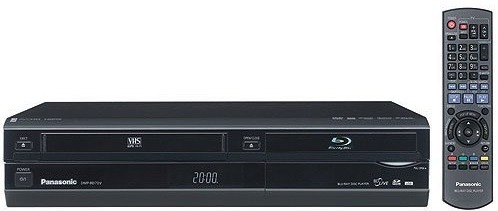 We may receive a commission on purchases made from links.
I'm not sure why anyone needs an all-in-one Blu-ray Disc/VHS Tape player, but the retro-tech part of me thinks it is cool (...but I'm also the type of person who still owns the Back to the Future trilogy box set on VHS...). I remember a year or so ago when it was impossible to find a Blu-ray player for under $200, now the deals are all over the place. Amazon's Gold Box Deal of the Day is the Panasonic DMP-BD70V Blu-ray Disc/VHS Multimedia Player for only $139.99, 65% off the $400 suggested retail place. The deal is only good until Midnight tonight (Monday), so get it while you still can.