Lucky McKee And Angela Bettis Reteaming For Offspring: The Woman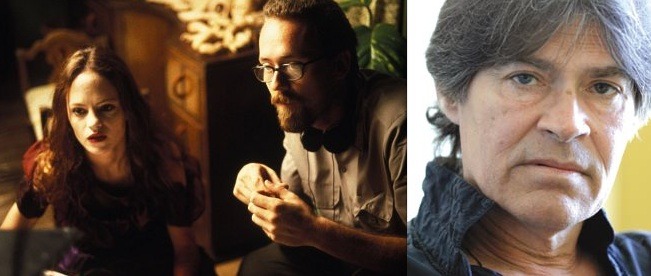 Lucky McKee's May is, not to put too fine a point on it, one of the best horror films of the last decade. Angela Bettis starred in the title role, a lonely young lady who is moved to extreme measures in her search for a friend. Bettis and McKee later reteamed on the Masters of Horror episode Sick Girl and the short film Blue Like You, as well as in inverted roles when Bettis directed McKee in Roman. Furthermore, McKee's failure to secure Bettis a role seems to have played a part in his rescinding directorship of the adaptation of Jack Ketchum's Red during production.
Those of us waiting for the beautiful alchemy of McKee, Bettis and Jack Ketchum to make its way to the big screen in an unadulterated form have just received some great news as they're all lined up to collaborate on Offspring: The Woman, a sequel to last year's Offspring. That film was written by Ketchum from his own book and part two has been penned by McKee and Ketchum together as both a screenplay and novel.
Here's the premise as laid down by Fangoria:
The story centers on the title character, the last member left alive of the savage cannibal clan that terrorized a Maine town. As she roams the woods, she is stalked by a local hunter and family man named Christopher Cleek, who believes he can capture and "civilize" her.
The lead role goes to Pollyanna McIntosh, reprising her turn from the original film; Bettis will play the wife of Cleek.
Here's something from a statement by McKee that pretty much defines "talking the talk":
Offspring: The Woman is an exploration of the very definition of horror. It is designed to incite feelings of fear, shock, nervousness, dismay, anxiety and disgust. It is designed to make you question what it is to be civilized, what it is to be feral and all the shades of gray in between. On a surface level, the film will make you jump, it will make you squirm and, for the more sensitive, it might even induce nausea. It will make you question my intentions in making it, as well as your own desire to watch it.
Blimey. That's nothing if not ambitious. Bring it on, Lucky.