Commercial Director Spotlight: Brian Beletic's Human Chain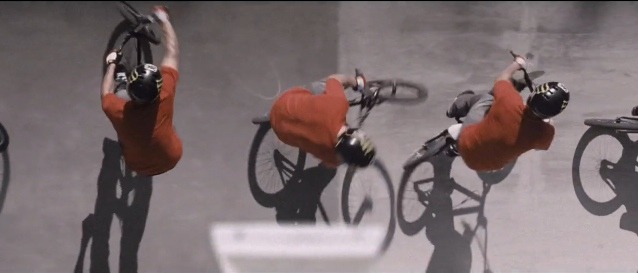 We usually don't feature a non-movie-related television commercial unless it is directed by a famous director, or a director who is signed to an upcoming project, but there are exceptions for every rule. Nike Sportswear's Just Do It – "Human Chain" is a 60-second spot which took over two years to complete (from what I can tell, production began in October 2007). From Slamxhype:
"Nike's new short film, Human Chain, celebrates the intensity, dynamism and determination that connects athletes in all sports and motivates them to inspiring performances. From Lance Armstrong on his bike, to a six-year-old studying martial arts, movement is the universal language that connects the athlete in everyone. It's a language of beauty, drama, tragedy and triumph."
The spot features South African sprinter Oscar Pistorius, the Argentine striker Sergio Aguero, the Utah Jazz players Deron Williams, Maria Sharapova, the specialist BMX Mike Spinner, MMA Fighter Quinton "Rampage" Jackson, the San Diego Chargers running back LaDainian Tomlinson and Lance Armstrong alongside lesser and unknown athletes. The soundtrack is"Ali In the Jungle" by the UK band The Hours.
Directed by Brian Beletic, a commercial and music video director who has worked with the Black Eyed Peas (Falling Up, Karma, Joints & Jam, What It Is, B.E.P. Empire, Weekends) and has made over 100 commercials over the last decade. And while he has yet to do any Hollywood feature films, he's been working on a screenplay since 2002 which he once described as "complex," "entertaining, funny, sophisticated and it is very personal". Lets hope that one day he gets to make it. Watch the television spot, after the jump.