The Losers Bumped Back To Summer 2010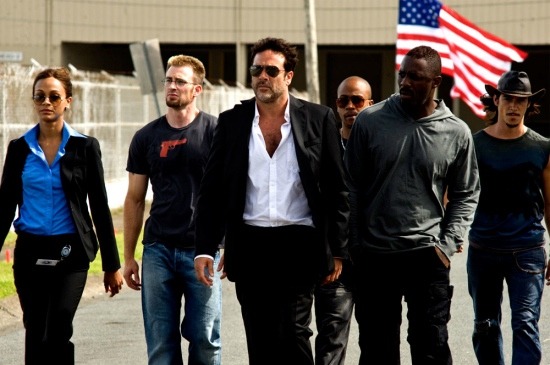 Box Office is reporting that Warner Bros has decided to bump Sylvain White's comic book adaptation The Losers from its previously announced release date of April 9th to June 4th 2010. It is assumed that the new Summer release was to give Warner Bros' other release Clash of the Titans more breathing room. Clash had been recently pushed back to an April 2nd release due to a last-minute decision to do a post-production 3D conversion. So now The Losers will hit theaters just one week before Fox's big screen adaptation of The A-Team. The two films have been compared in almost every write-up on the internet, and now they are set to go head to head in the Summer box office wars.'
The Losers recently test screened a rough cut of the movie in Los Angeles, and a LR reader posted his thoughts:
The movie was ok. Still needs a lot of work, at least storywise as some parts ultimately don't make sense, especially the ending. They can cut down on the back and forth guy talk which although I understand they used for comedic effect, it oftentimes came up flat. I wasn't feeling the jokes. Chris Evans was annoying. Zoe was super hot in it, Jeffrey Dean was good and Idris Elba as Roque was also good. There is a really cool fight in the beginning between Aisha and Clay. The Latin guy who played bad ass sniper Cougar in my opinion stole the show. ... Overall, the movie felt like the A-team but with different flavoring. C+
Read the full review on LatinoReview.
via: Comingsoon