Bryce Dallas Howard Joins Seth Rogen's Untitled Cancer Dramedy; Summit Will Distribute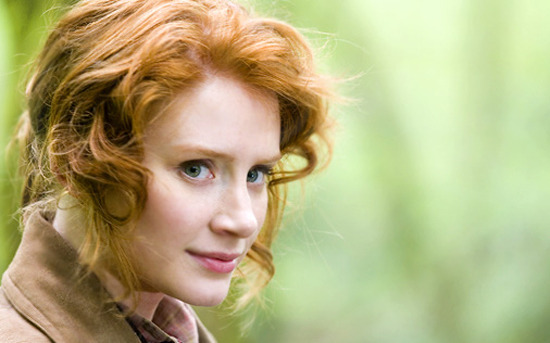 Writing about films that don't have a real title can be confusing, so I'll try to make this clear. I'm With Cancer was once the title of a comedy / drama that will star Seth Rogen, James McAvoy and Anna Kendrick. That title has been abandoned for some time, so for the time being it's just the Seth Rogen Untitled Cancer Dramedy, which isn't really the way to pull in an audience. Neither is I'm With Cancer, I agree, but what do you call a sorta-comedy inspired by the screenwriter's real battle with cancer?
Variety has new info on the film, with the most notable bit being that Bryce Dallas Howard has joined the cast. We've known for a while that The Wackness director Jonathan Levine would be handling directing duties. He replaced Nicole Holofcener. We also know now that Summit will release the film, though we do not yet have a date. The shoot begins later this month in Vancouver.
Here's the synopsis, from a past press release:
McAvoy stars as a 25-year-old who learns he has cancer, a character based on the real experiences of screenwriter Will Reiser who was diagnosed with cancer in his mid-20s and successfully battled the disease over several years.
The notion of a cancer comedy may seem outlandish, but remember American Splendor, the film that was part adaptation of Harvey Pekar's graphic novel Our Cancer Year and part biopic of Pekar. That film managed to blend comedy and deadly serious subject matter quite well, thanks in large part to the dogged, emotional performance from Paul Giamatti. If this film can manage the effective depth of American Splendor, it could be a good piece of work.