Penelope Cruz To Lead Lars Von Trier's Melancholia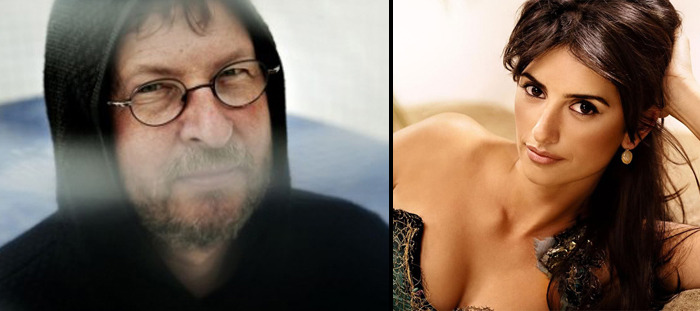 In October of last year Lars von Trier revealed his next movie, Melancholia, a 'psychological disaster film' with sci-fi overtones. In true von Trier fashion he revealed little else about the movie, promising only "no more happy endings!" If you've seen Antichrist, or any of his other films, you know that a von Trier happy ending might just mean that one character suffers a bit less than the others.
Now it seems that Penelope Cruz will be doing the suffering in Melancholia. Hey, suffering won Charlotte Gainsbourg a best actress nod at Cannes last year, so why not?
According to a couple of European reports, dug up by The Playlist, Cruz is who the director had in mind from the beginning, and she has been cast to lead the mysterious film.
All we really know beyond that is that the film will shoot later this year in Germany and Sweden, with an eye towards a Cannes 2011 debut. Budgeted at $5m, this won't be any Cameron sort of sci-fi, and probably not any Duncan Jones sort of sci-fi, either. While the title evidently refers to a looming planet called Melancholia, expect to see most of the action taking place on earth, as the film explores the "psychology view of a disaster."
Meanwhile, Antichrist did quite well at the Film Academy of Denmark awards, which were given out on Sunday. It won Best Picture, Lars von Trier won Best Director and Best Screenplay; Anthony Dod Mantle was honored for cinematography, Anders Refn for editing, Kristian Eidnes Andersen for sound design and Fabian Grobholz, Dennis Kron, Erik Zumkley for special effects. Quite a haul. No acting awards went to Willem Dafoe or Charlotte Gainsbourg; Lars Mikkelsen won for Headhunter while Paprika Steen won for Applause. Incidentally, Up took the award for best U.S. film. [Variety]