Teaser Trailer: Studio Ghibli's Karigurashi No Arrietty (The Borrowers)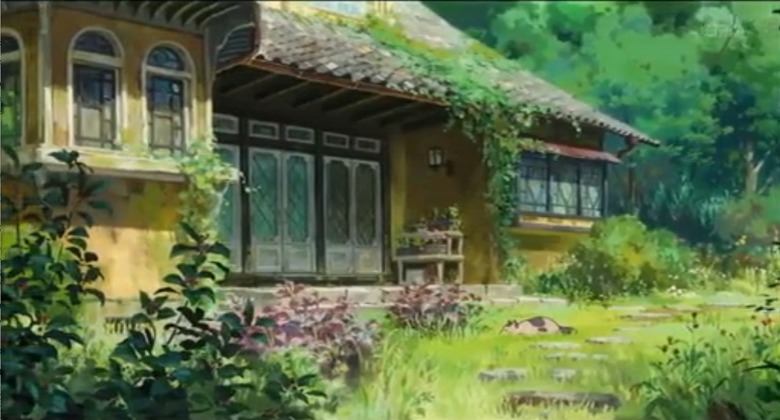 Twitch has posted a short teaser trailer for the upcoming animated film from Japan's Studio Ghibli titled Karigurashi No Arrietty (The Borrowers). Hiromasa Yonebayashi, who served as a key animator on Hayao Miyazaki's classics Princess Mononoke, Howl's Moving Castle or Spirited Away, makes his directorial debut. And at 36-years-old, Yonebayashi becomes the youngest person to have directed a film for Studio Ghibli. The film is adapted from Mary Norton's The Borrowers, a novel Hayao Miyazaki and Isao Takahata had considered developing into an animated film for the past 40 years. Here is the official plot synopsis from IMDb:
14-year-old Arrietty and the rest of the Clock family live in peaceful anonymity as they make their own home from items "borrowed" from the house's human inhabitants. However, life changes for the Clocks when a human boy discovers Arrietty.
It is also worth noting a bit of trivia: The story is set in the contemporary Western Tokyo's neighborhood of Koganei, the real-life location of Studio Ghibli. Watch the teaser, embedded after the jump.