Hotel Hell Vacation 14 Minute Short Film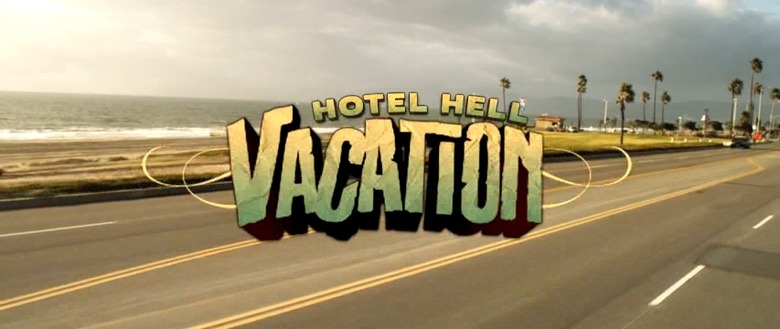 Back in November, we told you that Chevy Chase and Beverly D'Angelo would be reprising their roles as Clark and Ellen Griswold from the National Lampoon's Vacation movies, but not for another big screen sequel (not yet, at least...). The Griswolds reunited instead for an advertising campaign for HomeAway launched during the 2010 Super Bowl. The television spot advertised a new Vacation "mini-movie" titled Hotel Hell Vacation, featuring Chase, D'Angelo, and an exact replica of the film's iconic Wagon Queen Family Truckster. Here is the official plot synopsis:
Ride along as The Griswolds hit the road again. This time theyre on their way to see Rusty at his vacation rental. They stop at a hotel and typical Griswold madness ensues.
The 14 minute short film is now online, and embedded after the jump.
I could barely make it through this "short film," and that is coming from a guy whp enjoyed most of the National Lampoon Vacation series (yes, even Vegas Vacation... but not the Cousin Eddie spin-off craptacular). I've said it before... John Hughes is probably rolling around in his grave.