KORE Concept Teaser Trailer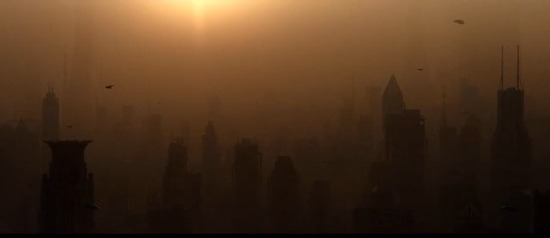 Poland-based commercial director and cinematographer who goes by the nickname Macgregor (real name, Miguel de Olaso) has released a teaser trailer for an upcoming independent aci-fi action film titled KORE. First discovered by Twitch, who compares the futuristic cityscape to "the world of Ridley Scott's Bladerunner as filtered through the grime of Neill Blomkamp's District 9." There isn't much more information on the project other than "coming some day".
Four Eyed Monsters Associate Producer Mike Hedge is listed as a producer on the project. I'm guessing the teaser trailer is a test for an idea Macgregor has for a feature. I'd love to see it someday. Watch the teaser trailer embedded after the jump. I've also included some of Macgregor's commercial work.
Update: /Film readers have noticed that the voiceover/score is borrowed from the trailer for the video game Prototype. I don't believe the two projects are related. I'm guessing that the filmmaker just used the audio as a placeholder in this concept test.
Kore teaser trailer:
Macgregor's Reel: