Entertainment Tonight's First Look At Christina Aguilera's Burlesque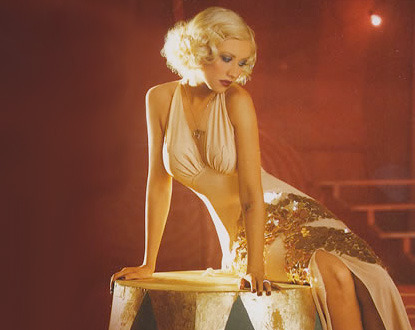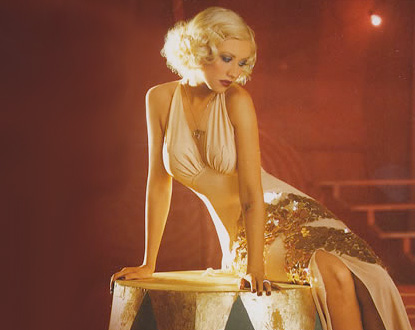 Entertainment Tonight ran a behind the scenes feature on Christina Aguilera's live-action big screen film debut Burlesque. Steven Antin's contemporary musical tells the story of Ali, "an ambitious small-town girl with a big voice" played by Aguilera, who "tries to escape a hollow past by performing in a neo-burlesque club in Los Angeles." The film hopes to be Moulin Rouge meets Cabaret, with established songs that will be updated and worked into dance numbers.   Cher makes her big screen return as Tess, the proprietor of the club, alongside Stanley Tucci. The film also stars a red-haired Julianne Hough, and a brunette Kristen Bell.
Antin wrote the script, which was later revised by Erin Brockovich scribe Susannah Grant. No mention is made of Diablo Cody's screenplay involvement in the Variety story, which makes me wonder if any of her contributions have made it to the final draft. Antin has described neo-burlesque as "a contemporary take on the traditional burlesque that derived from vaudeville, with singing, dancing, comedy and more tease than striptease." Antin's sister Robin created the burlesque troupe The Pussycat Dolls in 1995. Watch some early footage and behind the scenes interviews from ET, after the jump.
via: Cinematical