Gremlins 3 Not In Development, Goonies Sequel Still Looking For A Story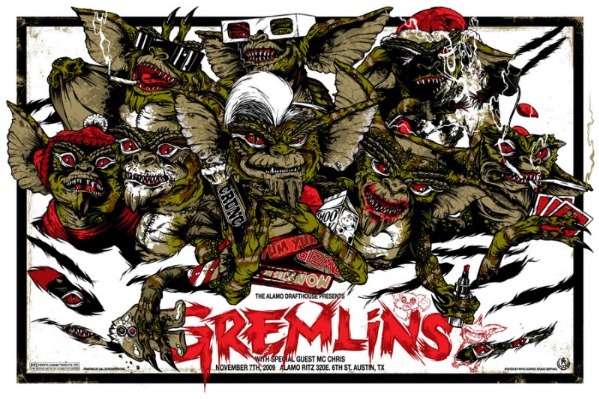 A couple weeks back it was rumored that a third Gremlins film was in the very early stages of development, and that it was being created with 3-D in mind. If that is true, someone forgot to tell executive producer Steven Spielberg and screenwriter (now director) Chris Columbus.
i09 cornered Columbus on the red carpet last night, and he admitted that he saw Spielberg a few days earlier, asked him about the rumors, and discovered that the project had not been mentioned to him either. Columbus mused that "maybe it's going on behind our backs" but more likely it is just one of those internet rumors which isn't happening. Columbus told Coming Soon that "It would be fun to go back and revisit (them)" but that he "think(s) it's impossible to recreate in a CGI environment."
"I think it will inevitably lose some of its charm. Those are edgy Muppets in a sense and you don't want to lose that sense of anarchy that those gremlins had, because behind the scenes are 25 puppeteers making them to come to life."
Columbus did admit to io9 that he would "love" to see another Goonies movie, and of course, people ask him about it all the time.
The kids would have to be the parents, and their kids would be the Goonies. We just need something, as Steven said the other day, he said, "How do you beat finding an entire pirate ship filled with treasure underground? What can be as exciting?" So we have to come up with something that can be equally as exciting.
I'd love to see another Goonies movie if they could do it right, but I can only imagine how wrong it could possibly turn out.