Adèle Blanc-Sec Teaser Trailer #2: More Creatures, More Eccentric Characters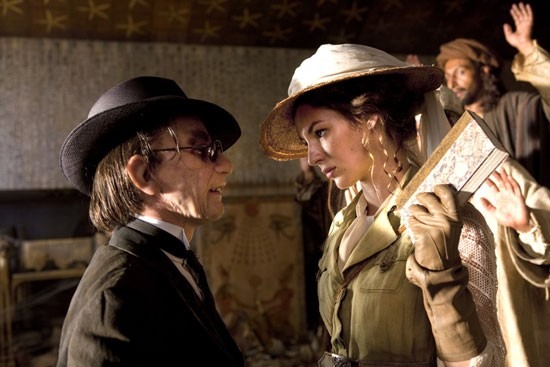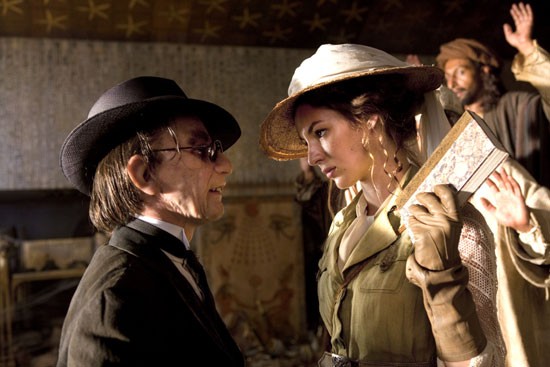 It's difficult at this point for me to reconcile the directorial work of Luc Besson with his endless string of writing and producing projects. I'm still trying to wash the taste of From Paris with Love out of my mouth, and then a new teaser trailer for The Extraordinary Adventures of Adèle Blanc-Sec drops in my lap. Looking at this, I wonder if Besson still has it, at least when he's fully committed to a film as a director.
Watch the new clip after the break, and try to make some prediction as to whether the film will be a grand continental adventure in the Indiana Jones mold, or just another exercise in style over substance.
This is our first look at Louise Bourgoin in motion as Adèle, the young journalist heroine of Jacques Tardi's comic strip that forms the basis for the movie. Bourgoin looks fantastic, and Besson's collection of mummies, creatures and exaggerated supporting characters all look fun and just dangerous enough. Are they severely indebted to the Indiana Jones and Mummy movies? Perhaps, but if Besson can give them enough unique personality that probably won't matter a whit.
The production design looks just as good here as it did in the first teaser, too, especially since we can see a lot more of the alternate WWI-era Paris the film seeks to create.
If you're new to the comic series, here's the Wikipedia synopsis to get the basic idea across. The teaser will fill in many other details, or at least suggest what Besson is trying to accomplish:
The adventures, set in Paris in the years before and after World War I, revolve around the protagonist Adèle Blanc-Sec. A cynical heroine, she is initially a novelist of popular fiction, who turns to investigative journalism as her research and subsequent adventures reveal further details of the mystical world of crime. Themes of the occult, corruption, official incompetence, and the dangers of patriotism suffuse the series.