Paranormal Activity Creators Producing Insidious, A New Film From The Saw Creators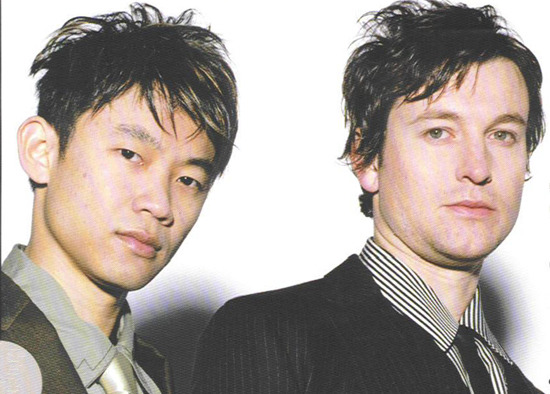 Original Saw creators James Wan and Leigh Whannell are going to film a new low-budget horror picture this summer called Insidious, with Wan directing from a script by Whannell. Making the project a bit more interesting, Oren Peli, Jason Blum and Steven Schneider, the guys behind Paranormal Activity, are producing.
Variety says that the Paranormal trio have set up a deal with Canadian company Alliance Films to produce a series of five low-budget genre flicks, and Insidious will be the first product of the pact. Just how low the budgets will be is not specified, though the trade article delivers up a collection of Paranormal Activity facts, implicitly suggesting that these films could be quite cheap, and possibly even on the scale of Paranormal. Which would be a fun thing to see, especially if more horror filmmakers with established names can be brought into the fold.
The trade doesn't offer up a logline, instead going with the classic "the story is being kept under wraps" and this quote from James Wan: "Leigh wrote a fantastic script that took a haunted house movie with all the usual conventions and twisted it on its head."
But we know the film was originally called The Further, and when first reported on horror sites recently was said to be about "a young family that makes the terrifying discovery that the body of their comatose boy has become a magnet for malevolent entities, while his consciousness lies trapped in the dark and insidious realm known as The Further." Do those plot details still hold? We're not positive at this point.
While this has nothing to do with the behind the scenes wrangling that has turned the creation of Paranormal Activity 2 and Saw 3D into a public spectacle, it is an interesting deal in light of that 'conflict'.