Fewer Oscar Screeners Leaked Online This Year Than EVER Before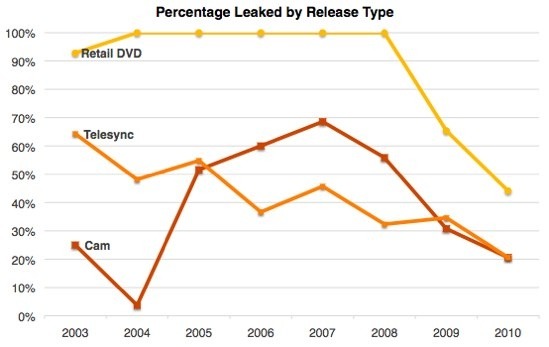 Waxy.org's Andy Baio, who has been tracking the illegal online leak and distribution of Oscar screeners since 2003, reports that fewer screeners were leaked online this year than ever before. Only 14 out of 34 nominated films available on the bit torrent sites, the lowest percentage in history. Not only that, but Baio is reporting that the leaks are taking twice as long — "a median 21 days after theatrical release, up from 11 days the previous year."
But the big question is: Why? It isn't for a lack of screener releases, as Academy members received screeners for 30 of the 34 nominated films. The studios don't appear to be doing a better job policing or intimidating academy members, and the quality of films seem to be up to par with years past. Anyone have any ideas?