Logan Lerman In Talks For Spider-Man. Or Is He?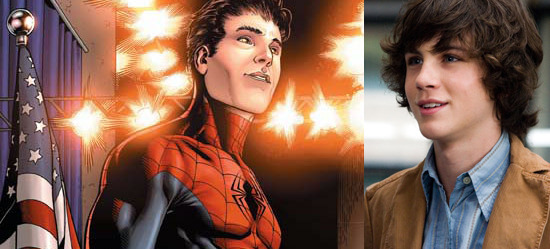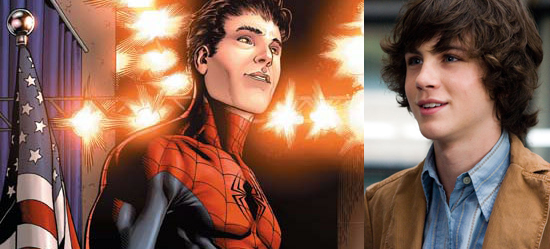 UPDATE: According to THR, Columbia Pictures reps and Lerman's own people are saying that he is not "the lead candidate" to be the new Peter Parker. So, while Lerman may have taken meetings with Sony, he is not 'in talks' (i.e. he is not currently working on a deal) for the role. Original article follows.
As people have spitballed casting ideas for Sony's Spider-Man reboot, which will be directed by Marc Webb, one of the names that keeps coming up is Logan Lerman, soon to be seen as star of Percy Jackson & the Olympians: The Lightning Thief.
Now some 'in talks' news comes from Lerman himself, who says he's met with Sony about the film. What we don't know is how likely Sony is to go for the actor, and who else is in the consideration pool. Lerman is 18, underscoring the idea that Sony is skewing a lot younger with casting this time.
Lerman talked to Access Hollywood and said "It's just, you know, conversations are starting. It's a long process with the studio and the producers and everything. But it's definitely a project that I'm really interested in, of course. I'd love to focus on the human element a little bit more. It'd be such a fun experience."