District 9 And Ghostbusters In 3D? Sony Hopes To Convert Older Films To 3D For Blu-Ray Release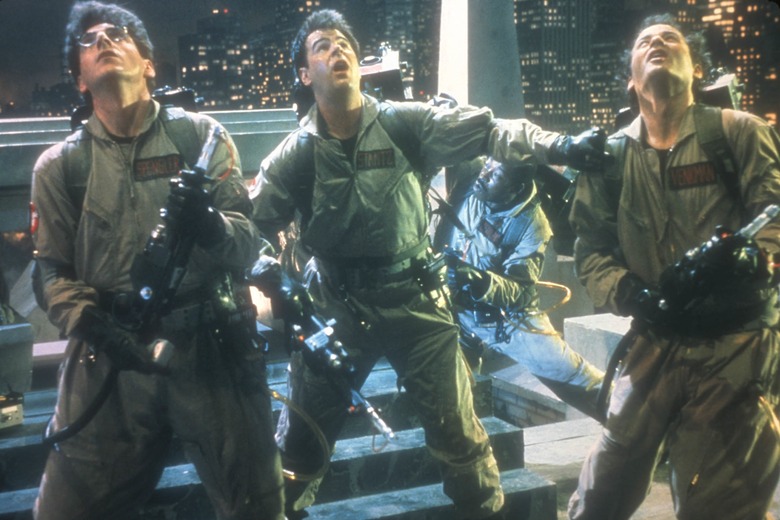 Could we be seeing Spider-Man, Ghostbusters, District 9 and 2012 in Digital 3D in 2011? Maybe...
Last month it was reported that Sony Pictures Home Entertainment would begin to release 3D movies on Blu-ray for the first time, beginning this summer with the computer animated release Cloudy With a Chance of Meatballs (with additional 3D Blu-ray titles expected to also appear this summer).
Bloomberg is now reporting that Sony Pictures might even begin upconverting older catalogue films to 3D, but not for theatrical rerelease, but instead to promote the new digital 3D Blu-ray technology. While no titles have yet to be announced, it is expected that Sony would feature popular catalog titles like Spider-Man, Ghostbusters, Men in Black, Gladiator, and possibly newer blockbuster films like 2012, District 9 and Zombieland.
The story quotes Joe Nakata, a deputy general manager for Sony's 3D strategy unit, (yes, apparently they are so serious about the 3D future of the company that they have a 3D strategy unit) as saying that they will "probably be able to start next fiscal year" if they are pleased with the results that come from the 3D upconversion companies in India.
Of course, Sony has a lot of money invested in the 3D tech future, with more than a half dozen 3D televisions and Blu-ray disc players set to hit stores this summer. The company projects "sales from 3D products without content will reach 1 trillion ($15.5 billion) in the year to March 2013." They are even partnered with Discovery Communications and Imax to start a 3D dedicated television network in 2011.So there is certainly a large demand to fill these new products and spaces with 3D content, both old and new.
But I really wonder if Sony would spend millions to convert films to 3D without giving these movies a theatrical venue before they premiere the new versions on 3d blu-ray or 3d television. I also wonder if they will involve the original filmmakers in the process.
Also, if they ever convert Ghostbusters to 3D, let's hope that Sony pays some good money to remaster a new HD transfer — the recent Blu-ray release looked horrible.