Michel Gondry Teases Top Secret Project With Bjork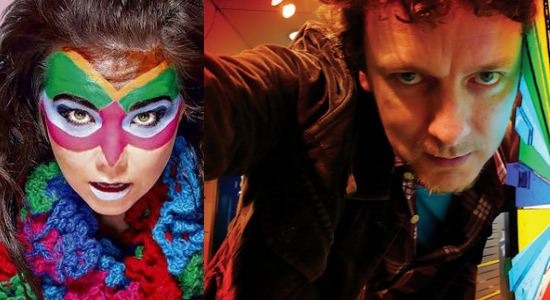 Michel Gondry and Bjork aren't exactly strangers. The two have worked together for several of Bjork's music videos, and Gondry initially wanted her to star in The Science of Sleep. but she refused to return to acting after her miserable experience with Lars von Trier in Dancer in the Dark. Now it seems that the two are working on some sort of secret project — but don't hold your breath for a film.
The Playlist was first to point out that Gondry teased the project in a recent EW feature, where he said "It's very undefined, so it's hard to give more precision."
Gondry and Bjork worked on seven music videos together, including (as linked by the Playlist), "Declare Independence" ('07), "Bachelorette" (1997), "Jóga" ('97), "Hyper-Ballad" ('96), "Isobel," "Army of Me" ('95) and "Human Behavior" ('95)". Bjorks mid to late 90s period was undoubtedly her best, and it shows with the videos from that period as well. They herald techniques and imagery that Gondry would bring to his feature film work, and I particularly love how so many of them are self-contained stories.
The video for Bachelorette, one of my favorite Bjork songs, is one of the best examples of how well the two worked together:
As for Bjork and acting, I hope she decides to give it another go at some point. She was great in Dancer, even if the film was unnecessarily harsh towards her character many times over. According to the Times UK:
Björk was so traumatised by working on Trier's Dancer in the Dark that she ran away into the woods, ate her costume and vowed never to make a film again. "You can take quite sexist film directors like Woody Allen or Stanley Kubrick," she said, "and still they are the ones that provide the soul to their movies. In Lars von Trier's case, it is not so, and he knows it. He needs a female to provide his work (with) soul, and he envies them and hates them for it. So he has to destroy them during the filming, and hide the evidence."
It should also be noted that Charlotte Gainsbourg ended up replacing her in The Science of Sleep, and she also had her own notable Trier experience with Antichrist.
If Bjork really wants to stick it to Trier, she should try to take on another role, instead of letting her experience with him steal away a potential acting career.