Universal Greenlights Fast And The Furious 5, Titled "Fast Five"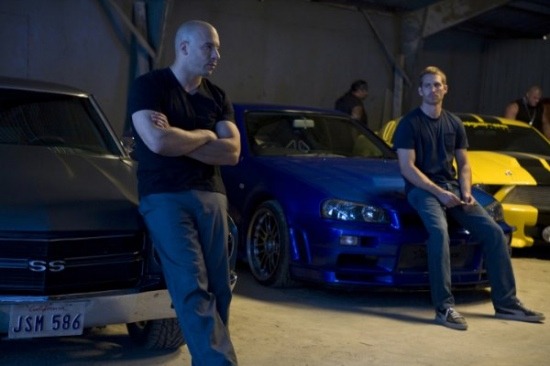 Universal Pictures has given the greenlight to a fifth film in the Fast and the Furious franchise. And in an apparent attempt to one-up the ridiculousness of the previous titles, 2 Fast 2 Furious and Fast & Furious, they have come up with the brilliant (yes, sarcasm) title "Fast Five." The studio has inked deals with all the key players, including stars Vin Diesel, Paul Walker, director Justin Lin, screenwriter Chris Morgan (Tokyo Drift, Fast & Furious, Wanted), and producer Neal Moritz to return to the franchise. According to Variety, the fifth film will follow Dom (Diesel) and Brian (Walker) as "fugitives being pursued by legendary lawmen."'
Do we really need another Fast and the Furious movie? And does anyone care? Clearly I'm not the film's targeted audiece, because one clearly exists, and it's big. Diesel and Walker's return to the series, Fast & Furious, became Universal's highest grossing film of last year, with a worldwide box office take of $343 million. The company's second highest grossing film of the year, Couples Retreat, was considered a failure on most fronts, with a $70 million budget plus P&A, and only $109 million at the domestic box office.