Sexy Beast Writer Pens The Princess' Gangster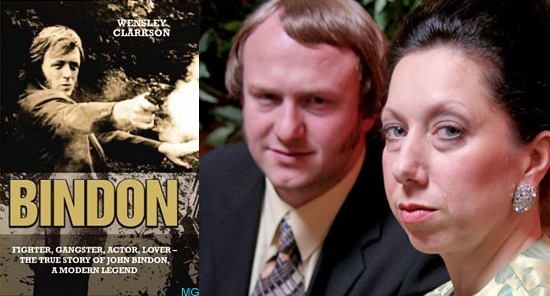 Louis Mellis, one half of the writing team behind Sexy Beast and 44 Inch Chest (currently in limited release in the US) has been tapped to write The Princess' Gangster, about the reported affair between Princess Margaret, younger sister of England's Queen Elizabeth II,  and charismatic actor/tough guy John Bindon. It was tabloid stuff decades ago when Bindon claimed to have slept with the Princess, who had already been linked to a couple of other affairs. So Mellis would be working with a story of royalty, gangsters, tabloid fame and the movie business? Sounds like a perfect fit.
THR has details about Mellis being hired to work on The Princess' Gangster, but doesn't offer too much more info. Fortunately there's plenty of stuff out there about Bindon. After doing an early '60s stint in Borstal, Bindon scored parts in films like Poor Cow (the movie with Terence Stamp that acts as flashback material in The Limey), Performance and Quadrophenia. Later in life he worked security for Led Zeppelin on a US tour before being charged with assault and fired for various violent incidents. Bindon met Princess Margaret while both were on the island of Mustique; introduced by a mututal friend, the two reportedly engaged in a little holiday fun.
Channel 4 has already done a short expose about the affair between Margaret and Bindon; The Princess and the Gangster aired a year ago. The affair has had other resonance in the movie world, too. In The Bank Job, the macguffin was a set of photos supposedly showing the Princess having a beach affair; given the circumstances, the man involved would likely have been Bindon.
Incidentally, the Guardian ran a piece on Mellis and former writing partner David Scinto, who have experienced a falling out and are no longer writing together. That piece mentions that Mellis has an upcoming project with Jacques Audiard, director of the acclaimed A Prophet. Could that be The Princess' Gangster?