Question Of The Day: Why Are There So Few Female Filmmakers?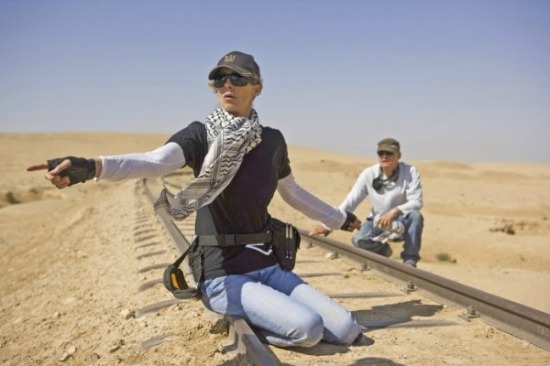 The Guardian published an article over the weekend, asking the question "Why are there so few female filmmakers?"It's something that most film writers/bloggers have wondered for a while now. And it has come up again just in time for the Academy Awards, where many believe that Hurt Locker director Kathryn Bigelow will have a fighting chance to become the first female director to take home an Oscar.
On Saturday, Bigelow became the first woman to win the DGA award for Outstanding Direction of a Feature Film. And only 6 times in 60 years has the DGA winner NOT won the Oscar for Best Picture, and in 58 of the last 60 years, the DGA winner went on to win the Oscar for best director. Sofia Coppola was the first third woman to ever be nominated for the best director Academy Award, for Lost in Translation in 2003, but of course, she lost to Peter Jackson.
But back to the question at hand: why are there so few female filmmakers? The Guardian says that it was once blamed on the small amount of female applicants entering film school, which is no longer the case. It has often been blamed on a chauvinist culture, or the fact that a lack of female filmmakers means fewer role models and mentors. Coppola's nomination didn't inspire a surge of female filmmakers (as far as I can tell), would/can a Best Director win by Bigelow change anything? I'd love to hear your thoughts in the comments below.