New Promo Photo For The Losers Recreates Comic Con Teaser Poster

The Los Angeles Times has an interview with Sylvain White, director of the big screen adaptation of The Losers. The article comes with a new promo photo, which kinda recreates the drawn teaser poster for The Losers, which was revealed at Comic Con. Check out the full photo, after the jump. If you haven't yet seen the movie trailer that hit the web on Friday, click here.
Comparison: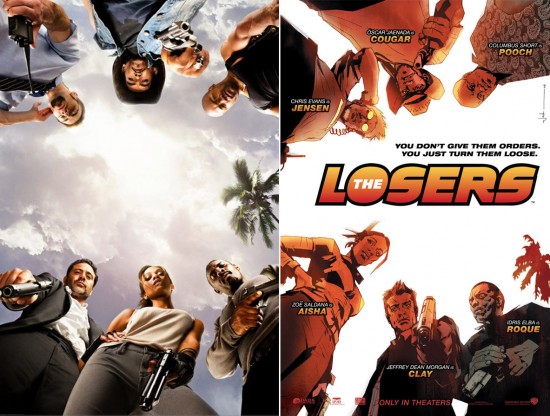 The Promo Photo: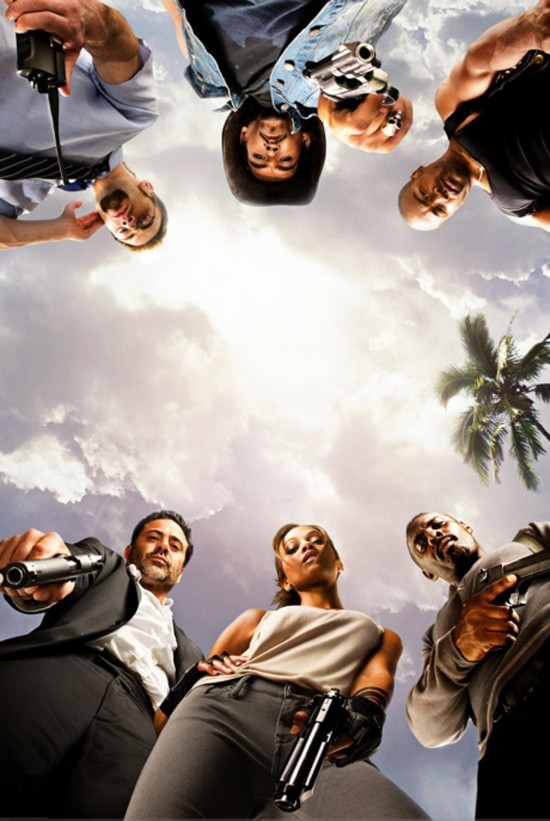 THE LOSERS
In theatres on April 9
(Dark Castle Entertainment)
Director: Sylvain White
Writers: Peter Berg and James Vanderbilt
Based upon characters appearing in magazines published by DC Comics
Producers: Joel Silver, Akiva Goldsman
Executive Producers: Peter Berg, Kerry Foster, Stuart Besser, Steve Richards
Cast: Jeffrey Dean Morgan, Zoe Saldana, Chris Evans, Idris Elba, Columbus Short, Holt McCallany, Oscar Jaenada, Jason Patric
Action Thriller. An explosive tale of double cross and revenge, "The Losers" centers upon the members of an elite U.S. Special Forces unit sent into the Bolivian jungle on a search and destroy mission. The team–Clay, Jensen, Roque, Pooch and Cougar –find themselves the target of a lethal betrayal instigated from inside by a powerful enemy known only as Max. Presumed dead, the group makes plans to even the score when they're joined by the mysterious Aisha, a beautiful operative with her own agenda. Working together, they must remain deep undercover while tracking the heavily-guarded Max, a ruthless man bent on embroiling the world in a new high-tech global war.
via: SHH