We'll Probably Never See A Movie Version Of Catcher In The Rye, But A J.D. Salinger Documentary Is Ready To Go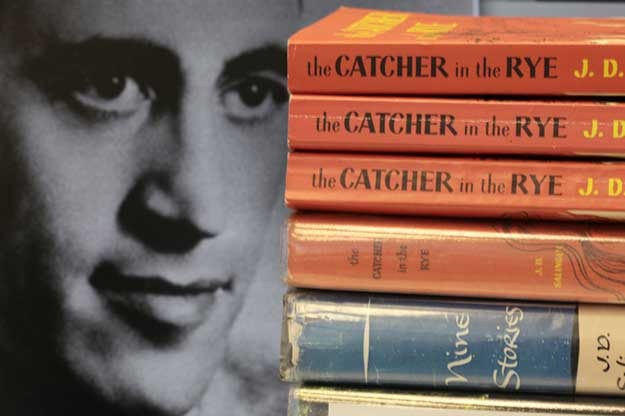 When news of J.D. Salinger's death spread this week, I know that somewhere in Hollywood a producer was rubbing his hands together at the idea of finally being able to make a movie version of Catcher in the Rye. Many attempted to cajole the rights away from the famously reclusive author, but he was never convinced. After his one story licensed to a studio was turned into crap ('Uncle Wiggily in Connecticut' became the forgettable My Foolish Heart) Salinger vowed never to allow further film adaptations of his work.
That doesn't mean we won't see a documentary, however. Salinger, which seeks to be a comprehensive account of the man's life, is just about ready to release.
THR reports on the trust set up to oversee rights to Salinger's work. At the time of his death, the author was the sole trustee. Now that he has passed, Salinger's agent Phyllis Westberg isn't saying who the new trustee(s) might be. She does say that policies about licensing rights to his work, whether for television, stage or film, all remain the same. "Everybody knows that he did not want it to happen, and the trust will follow that," Westberg said.
The one thing I worried about was a biopic that could seek to merge elements of Salinger's life with ideas from Catcher in the Rye. I'm assuming that would be considered off-limits by the trust, as well. Finding Forrester is probably as close as we'll get to a biopic'd Salinger. (Whew. That was bad enough.)
But Deadline Hollywood reports that a Salinger film is actually done — screenwriter Shane Salerno has spent the past five years working on a documentary about the author. Mike Fleming saw a nearly finished cut in December and said of that edit:
I found the film, which doesn't have narration, to be exhaustively researched and arrestingly powerful. Most importantly, it answers a lot of questions I and everyone have had about the author. There is previously unseen footage and photos, and a rich depiction of that unfathomable period in Salinger's career when The New Yorker magazine was able to publish a new "J.D. Salinger" story fairly regularly.
Salinger wasn't ready in time for Sundance, but I'd expect to hear more about it very soon. The time to capitalize on the author's name, sadly, is now.
So did Salerno get Salinger on film? He isn't saying, but Fleming reports that five minutes of the film were cut from his screening, 'for security reasons.'