Outrage Teaser Trailer: First Footage From Takeshi Kitano's Gangster Return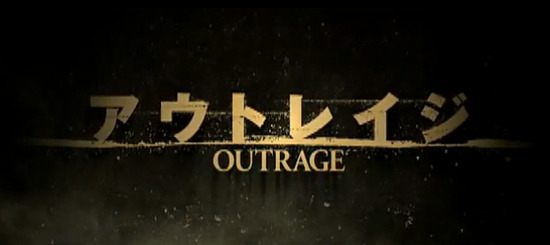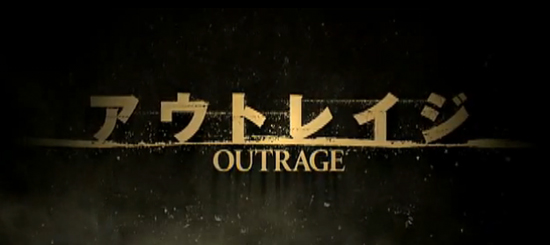 Subtitle this one '12 Angry Gangsters'. Back in December I was excited to report that Japanese writer/actor/director Takeshi Kitano was already well into post-production on his new film Outrage. This is his return to gangster pictures after a string of films that saw him step away from the genre that brought him international acclaim. Branching out is fantastic, but his recent trilogy of films, which explored various facets of Kitano as an artist, wasn't entirely successful. Taskeshis was intriguing and Achilles and the Tortoise actually quite good, but Glory to the Filmmaker! was a bit of a trial.
So I'm curious about Outrage. Is this Kitano going back to gangsters because it is an easy step to make audiences happy, or will be doing something more than just 'going back to gangsters'? His best films in the genre (such as Sonatine) are hardly standard Yakuza fare. Regardless, we've now got a teaser trailer for Outrage. Because it is in Japanese it may be difficult to get too much out of it, but the footage looks great and it's wonderful to see new Kitano footage, whatever it is.
At first, all we knew about the film was that it is about "power struggles among Tokyo gangsters," and features Kitano playing "a low-ranking gang boss charged with doing the dirty work of his superiors." Also in the cast are Ryo Kase, Tomokazu Miura, Kippei Shiina, Jun Kunimura, Tetta Sugimoto, Renji Ishibashi, Fumiyo Kohinata and Takashi Tsukamoto.
Now there's a more formal synopsis:
The story begins with Sekiuchi (Kitamura Soichiro), boss of the Sannokai, a huge organized crime syndicate controlling the entire Kanto region, issuing a stern warning to his lieutenant Kato (Miura Tomokazu) and right-hand man Ikemoto (Kunimura Jun), head of the Ikemoto-gumi. Kato orders Ikemoto to bring the unassociated Murase-gumi gang in line, and he immediately passes the task on to his subordinate Otomo (Beat Takeshi), who runs his own crew. The tricky jobs that no-one wants to do always end up in Otomo's lap...
[via Quiet Earth]