Is Nicolas Refn Looking To Harrison Ford To Star In The Dying Of The Light?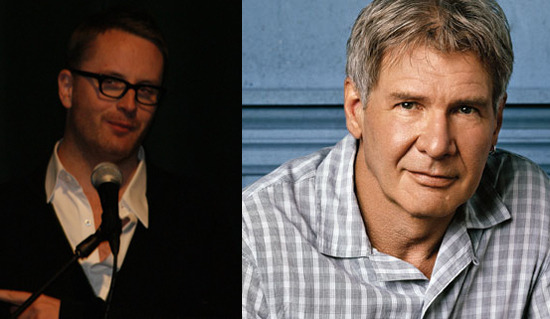 This might be the first Harrison Ford news that has piqued my interest in quite a while. In a recent interview, Ford says that he's developing a film with Nicolas Winding Refn, director of Bronson, Valhalla Rising and the Pusher films. The director has a few different films on his slate, but of all of them The Dying of the Light, scripted by Paul Schrader, seems like it's the one that Ford would be referring to. Reasons for that speculation, after the jump.
Ford's quote appears in the print version of Empire, and has arrived on the web via DenOfGeek and The Playlist. What he says, specifically, is: "I'm developing a film right now with Nick Winding Refn. I'm hopefully going to start shooting in March."
The Dying of the Light was said to be a Robert De Niro film, but if you remember recent reports about De Niro's future projects, the film wasn't listed. I didn't make that connection until now, but there is greater reason to think that Schrader's script is the film Ford is talking about.
For one, in an interview with Cinematical last week Ford mentioned prepping a thriller, and Dying certainly counts. More suggestive is that an interview with Schrader from last year reveals that he wrote the film with Ford in mind. And of the other Refn projects on the horizon (Jekyll, the weird Western Only God Forgives and a seemingly still-gestating heist movie) this is the one that fits all the criteria.
The Dying of the Light is about a CIA operative who begins to go blind while attempting to finish off his final mission. Could be a good one for the actor. Harrison Ford is in dire need of a job to wake him the hell up — he's been sleepwalking through pointless roles for years. And yeah, that includes Indy IV, which upon re-examination proves to be even worse than it seemed at first glance. (Look at his resume. What's the last movie of his you'd even think about watching again? K-19? That's eight years ago. Air Force One? Thirteen years old.)
Can Refn strong-arm Ford into looking like he cares about his work? I hope so.