Flight Of The Conchords Co-Creator James Bobin Possibly Directing New Muppet Movie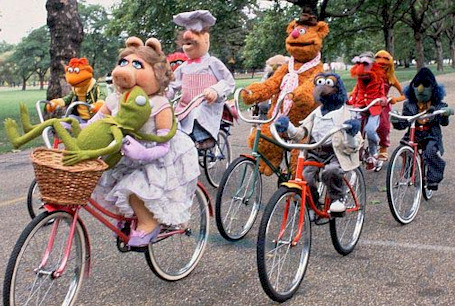 If you thought the prospect of a new Muppet film co-written by Jason Segel was exciting, prepare yourself for another potential dose of awesome. Vulture is reporting that Flight of the Conchords co-creator James Bobin may end up directing the project. There's no solid deal yet, but a Disney insider told Vulture "the movie is James' to direct — if he wants it." The project may seem like a perfect fit for Bobin — who also wrote for Da Ali Gi Show — but another potential directing gig with Segel's bestest bud Judd Apatow may prevent him from committing.
His wacky sensibilities could be put to better use in a Muppet film, and he'd be taking a gamble with Bridesmaids since it could end up being just another Apatow-produced raunchy comedy. I also have a lot more faith in Segel's ability to deliver a good Muppet film.
Forgetting Sarah Marshall director Nicholas Stoller co-wrote the Muppet script with Segel, and he was originally set to direct as well. He ended up getting busy with the Marshall spin-off Get Him to the Greek, as well as an upcoming project starring Zac Efron. I would have preferred for Stoller to stick with the film because he did a wonderful job with Segel and Marshall — which was particularly impressive because it was his first directing job.
Now that they have to find someone else to direct, Bobin seems like the perfect fit. I hope he sticks with the Muppets.