Robert De Niro To Appear In Lee Daniels' Next Film And A Midnight Run Sequel?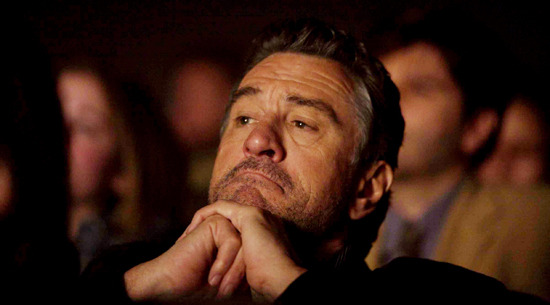 Who knew that reporting on an actor's change of agency could be reason to throw out bare tidbits of info about three upcoming films? In a report about Robert De Niro moving to CAA, Nikki Finke drops three little bombs about future projects for the actor. The biggest one is that he will feature in Selma, the upcoming film from Precious director Lee Daniels about Lyndon Johnson, Dr. Martin Luther King Jr. and the voting rights and desegregation campaigns and civil rights marches that centered in Selma, Alabama in the mid-'60s. De Niro would play Alabama governor George Wallace, who was in his first term as governor at the time, and famously pro-segregation.
After the break, two more projects in the pipeline for De Niro.
Finke's report is more disturbing when it mentions that De Niro is in development on another Midnight Run film. That tidbit is all that is mentioned, but it is enough to make me sweat a bit. The original Midnight Run, directed by Martin Brest, featured De Niro as a bounty hunter hired to bring fugitive Las Vegas accountant Charles Grodin from Manhattan, where he's hiding out, to Los Angeles. The trip doesn't go quite according to plan, and the movie has emerged as one of the most enduring buddy comedies of the '80s. What will another film add, especially given De Niro's recent slide from potency? I can't really imagine. This one is just in development, according to the report, so there's no assurance we'll ever see it.
Finally, Finke mentions that De Niro is attached to Another Night in Suck City, to be directed by Paul Weitz. That's the feature version of the memoir Another Bullshit Night in Suck City by Nick Flynn, which was optioned by Columbia way back in 2004. The studio didn't do anything with the property, and it is now over at Focus, based on Finke's report. Again, that's all we've got. The memoir covers Flynn's late 20s, when he worked at a Boston homeless shelter. There he encountered his alcoholic, ex-con father as he passed through the shelter system. Moreso than playing George Wallace, this could be a hell of a role for De Niro, and far more worthwhile than going back to Midnight Run.