New Airbender Banners And Trailer News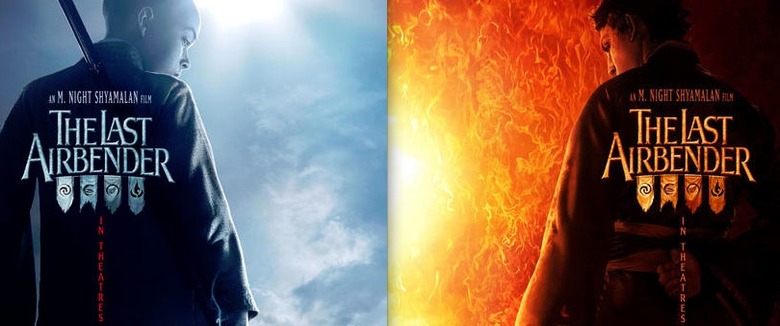 Throw what you want, it won't stick anyway – I'm really looking forward to M. Night Shyamalan's The Last Airbender. It seems to me that he's got just the skills, story instincts and appropriate technical discipline to pull off a film of this type.
Yahoo have unveiled two banners for the film, one showcasing the fire nation and Dev Patel's villainous prince Zuko, the other Noah Ringer as the air nation's Aang, our hero. See them in full below the break.
Meanwhile, over on Twitter, the film's producer Frank Marshall has today spilled a couple of details on the trailer, perhaps to assuage fears of a heavy air-vs-fire bias.
The AIRBENDER trailer will be about 2 minutes long...
The AIRBENDER trailer will feature all the main characters...