The Hurt Locker Wins Best Picture From PGA; Is Avatar No Longer An Oscar Sure Thing?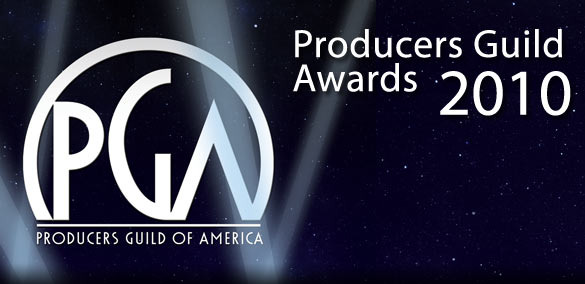 After the past six weeks, there's no surprise that Avatar is in the Monday box office news. Once again the film is making scads of cash, pushing past The Dark Knight's domestic total and closing in on Titanic's box office record. High 3D ticket prices help quite a bit, as Avatar is still way behind Gone with the Wind and Star Wars on the list of most-seen films.
But while the Avatar box-office steamroller has made the film look like a lock for the Best Picture Oscar, last night's Producers Guild of America (PGA) awards have changed the odds. The PGA awarded Best Picture for 2009 to The Hurt Locker, which was a stunning upset for Avatar, and makes The Hurt Locker an Oscar front-runner.
Kathryn Bigelow, screenwriter Mark Boal and co-producers Nicholas Chartier and Greg Shapiro took the Darryl F. Zanuck Producer of the Year Award in Theatrical Motion Pictures, which is a long way of saying that The Hurt Locker won Best Picture. The other contenders were Avatar, Up In The Air, An Education, Invictus, District 9, Star Trek, Up, Precious, and Inglourious Basterds.
Pixar's Up was also in contention for the category for animated films, which it won.
The Cove won the award for documentary achievement.
The PGA award for best picture is very often an indicator of what will win the Best Picture Oscar; thirteen of the past twenty PGA winners have also won the Academy Award. The last two years have seen the awards match up, but otherwise you've got to go back a while to see them start to correspond on a regular basis. So this isn't yet a guarantee for The Hurt Locker, but it's a damn good sign.
Meanwhile, the Screen Actors Guild (SAG) awards also went down this weekend, and there were a couple surprises there, too. Jeff Bridges won Best Actor for Crazy Heart and Sandra Bullock won Best Actress for The Blind Side. Mo'nique and Christoph Waltz, as expected, took the Supporting awards. The upset was Inglourious Basterds taking the ensemble award over The Hurt Locker.