Sundance Movie Review/Video Blog: Taika Waititi's Boy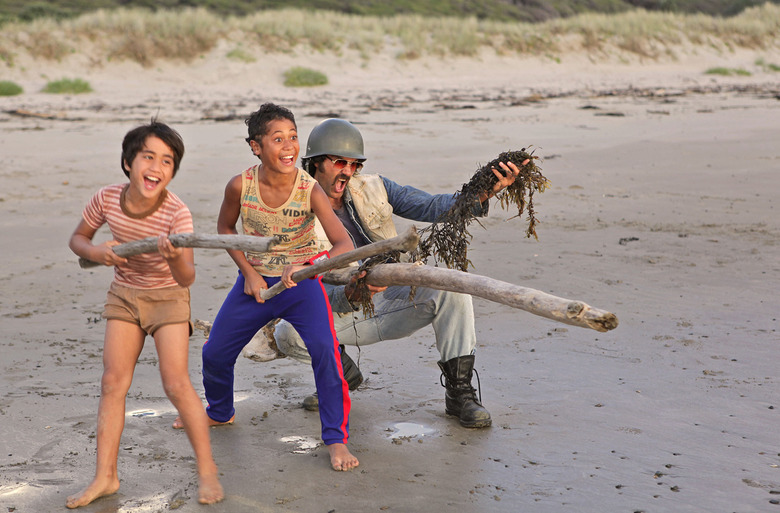 Taika Waititi's Boy is another film that I had high expectations for. Waititi's indie comedy Eagle vs. Shark (which featured a pre-Conchords Jemaine Clement) was one of my favorite films from the 2007 Sundance Film Festival (I was even quoted on the international DVD cover). That film had been criticized for being too quirky in the wake of Napoleon Dynamite. After the jump you can find my mini-review, along with a video blog I recorded with Alex Billington from FirstShowing.
Boy starts off feeling like a mix between a Wes Anderson film and a kiwi Son of Rambow, but quickly becomes a Waititi film — something much more original than Eagle vs. Shark, a more personal film, but ultimately, less entertaining. The movie was filmed in the town that Waititi grew up, in the home he grew up in, with props from his childhood. Waititi might not have had a fugitive father, but the story is clearly based off many experiences from his childhood, and you can tell.
The story follows an 11-year-old Boy  (who everyone calls "boy) and his little brother Rocky who "must reconcile reality with the fantasy dad (played by Waititi) they created in their imagination after their father returns home after many years away." The film is set in 1984, and the movie begins with a quote from E.T., which is just the first of many popculture references spread throughout the tale. The kids idolize Michael Jackson, which leads to some hilarious fantasy sequences and a Slumdog Millionaire-style closing credits sequence.
/Film Rating: 6.5 out of 10
Video Blog review: