Powers TV Pilot To Team Brian Bendis With Journeyman's Kevin Falls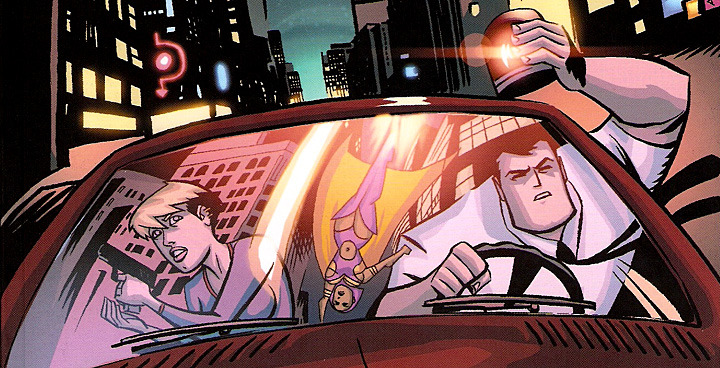 I've been trying to keep abreast of development on the possible Powers TV series for some time now. Okay, well, before February 2009, I thought I was keeping abreast of a possible Powers movie, but the interest has been there whatever the medium. If you don't know the original comics, here's the pitch: homicide detectives investigate cases related in some way to superpowered individuals, sometimes as the victim, sometimes as the perpetrator, or in some other respect. It's not quite Law & Order: Heroes, but somebody is going to make that joke.
Right at the moment, it seems that progress on the show is going very well. Around two months ago, we now know, the comics creator Brian Bendis and Journeyman's creator Kevin Falls made their pitch to the FX channel's president, John Landgraf. He described it as "a good take" and "great", which might be just about as animated as he gets. As I type, Falls is apparently just hours away from handing his pilot script into the FX execs. He's probably already started tying the brads.
Should the green light come on, says Herc of Aint It Cool, the pilot will be directed by Michael Dinner, Emmy winner for The Wonder Years and Miss Lonelyhearts, a TV movie which improbably starred Eric Roberts in the title role and Jackie Earle Haley as a character called Seventeen and Desperate.
Premium Hollywood got the scoop on Falls' involvement. They observe, rather saliently, that because he "kept the mythos and storylines of Journeyman weaving in and out, he seems like an excellent pick to work on such a complex series as Powers is likely to be".
You'd hope that FX is a great home for a series like this, somewhere free of the temptations towards ratings chasing and lowest common denominator blah that seemingly plagues network TV. First things first, however – let's keep 'em peeled over the coming weeks to confirm that this series even goes to pilot.