The Increasingly Poor Decisions Of Todd Margaret, The David Cross And Spike Jonze Comedy Pilot, Has Been Given A Full Series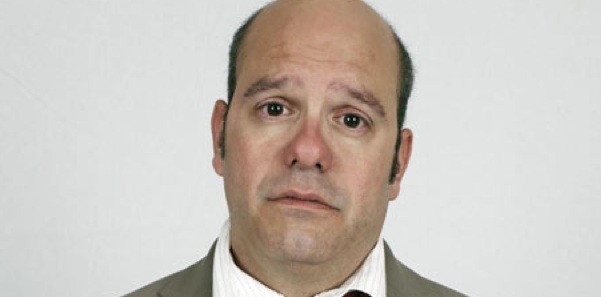 Back in December, Hunter shared an excerpt from The Increasingly Poor Decisions of Todd Margaret, a comedy pilot from the UK's Channel 4. Written by David Cross and Shaun Pye and starring Cross, Spike Jonze and Will Arnett, this was unusually heavy with Stateside talent for a British production. Hands across the Ocean, cousins.
Contrary to the comment of /Film reader Daryl Smith just a few hours ago (he said it "won't get a full season, because it wasn't funny"), the show has already been given the nod for a full run. Well, a UK-scale full run, which is just 6 episodes of 30 minutes a piece. What can I say? We like to keep these things tight. I think there's now over 90 episodes of the US Office do-over, but there were only ever 14 of the BBC original.
Broadcast report that negotiations are currently underway with a US co-producer, meaning the series will get screened on both sides of the Atlantic.
The cast for the series will still include Cross and Will Arnett, but there's (unsurprisingly) no mention of Jonze. UK returners include Russell Tovey (who also plays Captain Jack's new love interest) and Sharon Horgan. It's a curiously varied line-up, really, but they seem to gel quite wonderfully.
Producer Shane Allen says that the show is "a real passion piece for David, who's been feverishly writing away since the pilot".
What's of particular interest to UK readers is that this is to be the first UK-original comedy to premiere on the More 4 channel. They already screen a couple of American imports, Curb Your Enthusiasm and The Daily Show with which Allen says the new show shares a "smart and sophisticated" flavour.
This means four of the seven pilots in the Comedy Showcase strand have been given commissions. The other fresh selection is Campus, a University-bound sitcom with Andy Nyman. I didn't see the pilot... did you? Would you give it a better review than Daryl Smith did Todd Margaret?