Sundance Video Review: Spike Jonze's I'm Here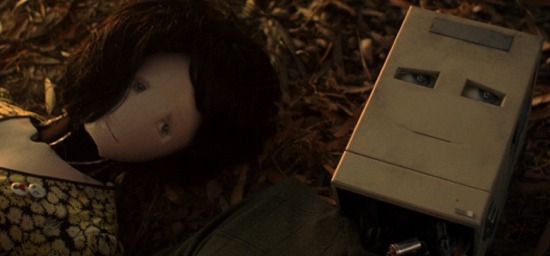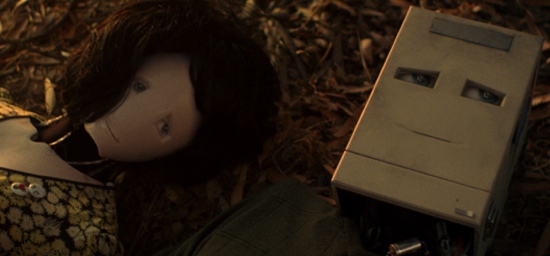 Spike Jonze's new half-hour short film titled I'm Here premiered tonight at the 2010 Sundance Film Festival, and /Film was at the Egyptian on Main Street for the screening.
Funded by Absolut Vodka, I'm Here is a robot love story celebrating a life enriched by creativity. The movie is set in contemporary L.A., where life moves at a seemingly regular pace with the exception of a certain amount of robot residents who love among the population. A male robot librarian lives a solitary and methodical life — devoid of creativity, joy and passion – until he meets an adventurous and free spirited female robot. The film stars British actor Andrew Garfield (Boy A, The Imaginarium of Doctor Parnassus, The Social Network) and Sienna Guillory, one of Maxim's 100 sexiest women.
The film is sweet, charming and surprisingly naturalistic, a mix of a romantic fairytale and the sad reality of blind love. After the jump I've included our video blog review, which features Peter Sciretta and David Chen of /Film, Brandon Tenney at FirstShowing.net, and Erik Davis from Cinematical. We've tried to keep the review as spoiler free as possible, but we do sidestep/allude to some of the tones of the film without giving anything away.