The Tonight Show Saga Ends As Conan Reaches $45m Exit Deal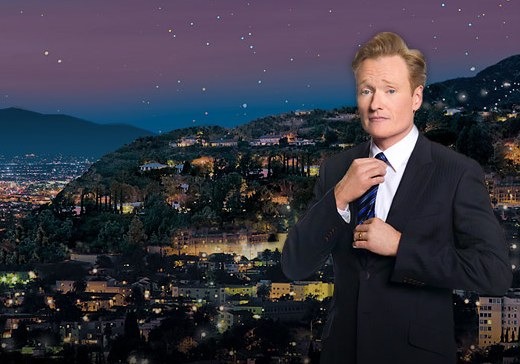 We don't usually report of stuff like late night TV talk shows, but they're usually not as entertaining as the past two weeks have been. We've known that this week would likely be Conan O'Brien's last as host of The Tonight Show, and today details of his exit package from NBC were released. Indeed, Friday will be his last night hosting the show, with guests Tom Hanks, Will Ferrell and Neil Young. Details of Conan's deal follow.
The basics, as reported by Variety, are that Conan and his staff have been given a $45m package. $33m of that goes to Conan with the balance acting as severance for his staff, many of whom moved (with their families) from New York to LA last year when Conan took over The Tonight Show. It's said that Conan will provide additional severance to his staff out of his own funds. Conan will leave NBC as of Friday and Jay Leno will take over as host of The Tonight Show on March 1.
(The Tonight Show had planned to go into hiatus next week to accomodate the Winter Olympics, and NBC will air re-runs on some days until Jay Leno takes over. Whether they'll be old Leno reruns or repeats of O'Brien's shows is uncertain.)
Conan and Leno are bound by a non-disparage clause, but that only lasts until September, which is also the point at which Conan is contractually free to appear on-air as host of a new show. In the meantime he can appear as a guest on other shows, and the non-disparage clause seeks to ensure he only slings so much shit at NBC in those appearances. We're not certain if the non-disparage clause explicitly covers singing and speaking in Spanish.
Ratings for The Tonight Show have been up by 50% this week, which bodes well for Conan's future at another network. I really do wonder how many 'Team Coco' members actually watched his show prior to this brouhaha, and how many will be loyal going forward. It's easy to jump on the bandwagon when there's fun controversy brewing, especially since Conan has been on fire in the past week and a half thanks to his problems with NBC. (As have Jimmy Kimmel and Craig Ferguson, it must be noted.)